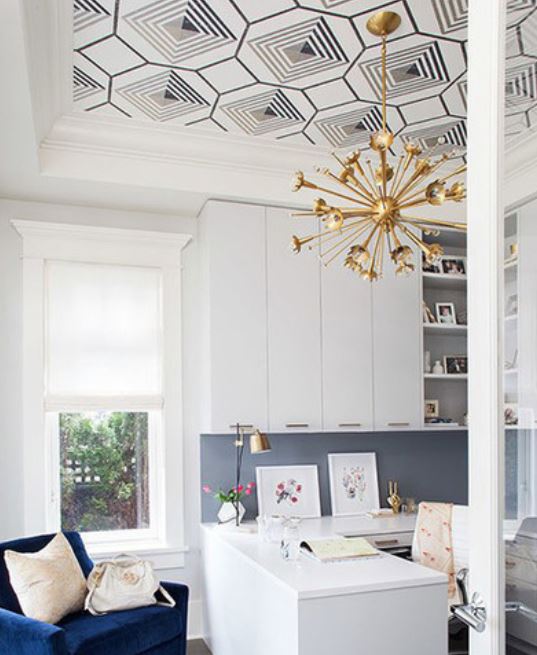 Ahh it's January which means it must be a new year!
This could be the time to start a new project at home!
I found an article that talks about what Pinterest is predicting to be the top home trends for 2018. Every year, the company compiles a list of trends that they think are going to take over!
http://www.lonny.com/Pinterest+Predicts+The+Top+Home+Trends+Of+2018
If you don't feel like going through all the pictures here they are:
1. Spa Bathrooms – People are starting to create more of a "calming escape" experience rather than just a room with a toilet, sink, and shower.
2. Mixed Metallics – This started trending in fashion somewhat recently, but now it's trending in homes! There really is no need to be so matchy-matchy!
3. Terrazzo – This texture is very 70s and can be very bold. But you'll definitely stand out compared to other homes!
4. Statement Ceilings – I LOVE THIS! Whether it be a pattern, a bold color, or an architectural statement, you can really bump up the drama in your home with this trend!
5. Bone Inlay – I see so many pieces of furniture that are bone inlay and it can really elevate your home. It can be done in so many colors too – not just black and white!
6. Herringbone Pattern – This trend is very popular that I'm sure you all have seen. Whether it's used for a backsplash or for the flooring, it can definitely add some dimension!
7. Colorful Doors – How can you not smile or feel warm inside when you are walking up to a bright colored door? They're AWESOME!
8. Patterned Plants – As great as that Christmas tree was, let's replace it with some cool patterned plants or ones with bright colored hues!
9. Large Wall Art – Everyone was really into the gallery wall – and it's still a cool idea! But now the trend is just one solid but LARGE piece of art.
10. Sage Paint – Welcome to the new neutral! It's a very calming color but also extremely stylish! It looks great next to wood too!