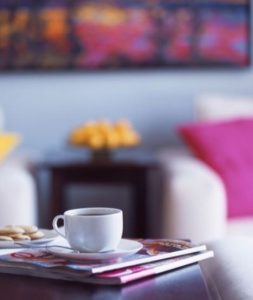 Pro Designers' 14 Decor Pet Peeves
Elle Decor featured an article that I thought I would share! We always like to get ideas from Pinterest, interior designer's blogs, Instagram, etc. to make our home not only "homey" but TRENDY! But there are times when we think we are pro designers (when we totally are not) and tend to over-design.
Here is the full article below:
http://www.elledecor.com/design-decorate/g3419/pro-designers-pet-peeves/?src=arb_fb_d&mag=eld&dom=fb
These were my top 5:
1. Matching art to decor – I am totally guilty of this one. I have matched my entire bedroom to my wall art… that is a major no-no. I now like to have muted tones for my furniture and then have the art and decor be pops of color.
2. Poorly positioned art – I think everyone can agree on this. There is nothing worse when you have to look up (and eventually get a crick in your neck) at art. Same with the TV! No one wants to watch a movie when that requires you to lift your head for 2 hours.
3. Too many open shelves – This just stresses me out. It's nice to have some doors to hide the chaos especially in the kitchen – I don't have enough time to straighten out all my mugs, cups, wine glasses, etc! Plus I'm not sure if we need to show off my souvenir mug I got from Disneyland ten years ago…
4. Skimpy curtains – This honestly reminds me of a fraternity house. Believe it or not, there are people that have curtains too short for their window! The designer Natalie Kraiem (http://www.nataliekraiem.com/) prefers to have them hang an extra inch or two longer. She also likes to hang the rods or tracks below the crown molding to make the ceilings appear taller.
5. Too much clutter – Less is definitely more. I love to accessorize the wall decor, but sometimes one larger item is better than tons of mini items.
What are your decorating pet peeves?