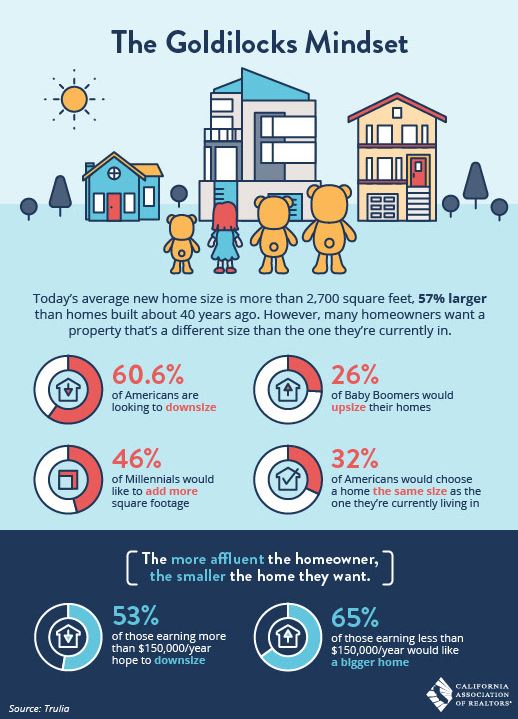 I don't know about the relevance of the others above, but the 60.6% of Americans looking to downsize is a nice idea – and probably where the conversation about market conditions begins.
Does anyone HAVE to downsize?
Not really – the worst cases are the seniors in a two-story home who can no longer handle the stairs, but they can always install an elevator or camp out permanently in the living room.
I think we are going to have a limited supply of homes for sale until those thinking of downsizing really NEED to move.  If they are flush, they will most likely stay put.
It will be those who need to tap their equity to stay alive that will finally cut loose of the long-time family homestead, and leave town.
This might be where the virtual-reality headsets could pay off.  Downsizers could take a convenient virtual tour of all the cheaper areas around the Southwest to see if anything is tempting!