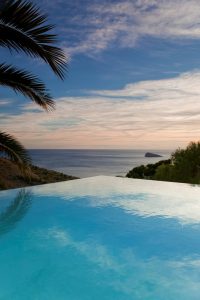 Reader Tom had this observation yesterday:
I think the market turned this week. I'm seeing more inventory where I look. I'm seeing more price reductions. I'm seeing houses come on decently priced that aren't flying off market. I think we will look back in 2 years and see this was the peak month. Downhill from here.
We're coming off an active spring selling season so far:
NSDCC Detached-Home Sales between March 1 – April 15
| | | | |
| --- | --- | --- | --- |
| Year | # of Sales | Median SP | Avg. $/sf |
| 2012 | 345 | $813,500 | $367/sf |
| 2013 | 438 | $873,250 | $406/sf |
| 2014 | 351 | $1,030,000 | $494/sf |
| 2015 | 419 | $1,100,000 | $496/sf |
| 2016 | 365 | $1,142,331 | $525/sf |
| 2016 | 361 | $1,140,000 | $499/sf |
We might be seeing the real estate tides going out, and the accurate pricing becoming more obvious, which happens this time of year.  The over-priced listings start stacking up once we get this far into the selling season (May starts next Monday!).
We also noted last year that the peak time to sell is right now, and that by May 15th the new pendings start to drift off.  Could the selling season be closing out earlier this year?
The rest of the selling season is going to be case-by-case.  There is a smaller beach house in Oceanside today listed in the low-$700,000s that has so much action that the bids are pushing towards $800,000!
What can sellers do?
 Don't use Active Listings as Comps – All the active listings tell you are the list prices that aren't working.
 Don't Rely on Sold Comps as Absolute Proof of your Home's Value – They are likely indicators, but those buyers might have been crazy, or got suckered into a hot bidding war.  Question the cash sales too; buyers are throwing around money like water.
 Don't Use Range Pricing – Give buyers a clear number to shoot at. My listing in NE Carlsbad suffered an unfortunate occurrence when the house across the street listed on a too-large range of $725,000 – $800,000.  The owner/agent got four offers over the first weekend, which did the same thing it does to all sellers – it makes them want the top of the range.  I told her she should ditch the low end, and just go with the $800,000.  She didn't, and instead cancelled the listing three weeks later. In the meantime, I'm trying to sell the same model with view for $849,000, which would have looked reasonable if hers was $800,000 with slope instead of view – we both could have sold!
 Lower Your Price – If you've been on the market for weeks, buyers think something is wrong with your price.  Buyers are on to it – 'how long have you been on the market' is the most heard question at open houses.
 Keep Improving Your Home – If you don't want to lower the price, you can keep improving your home along the way to justify the price.
Daytrip left this comment:
I think price peaks and drops will be like playing whack-a-mole this season. Take out the noise, and it'll still be heading up. Quality properties will get good prices.
I agree, but once a house is for sale, it is subject to market forces.  Sometimes you just hit a dry spot, and adjusting is more effective than waiting!