The inauguration is almost here – Trump will be your president on Friday!
How will he affect our local real estate market?
His detractors are aghast over his tweets, but Trump keeps them coming.  In spite of their bombastic nature, I think we are already numb to his tweets, or at least getting used to them being part of the landscape.
At this point, I don't think the Trump Effect will have much, if any, impact on us – positive or negative.  If rates stay under 5% (today's 30Y is 4.12%), buyers should shrug it off and keep buying.
I also think sellers and agents are getting smarter about price, which will help tremendously.  As you saw in the previous post, they might screw it up a bit once they hit the market, but eventually buyers and sellers should both be happy with a modest appreciation rate of 2% to 4% this year.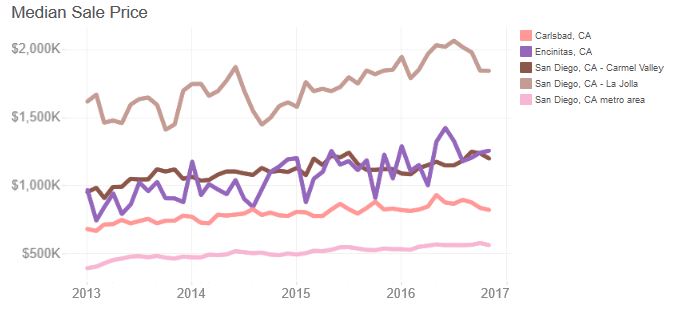 The #1 thing that should keep our market stable is the buyers' focus on getting the right house for the long-term.  Before the 2007 downturn, buyers thought they could always sell for a gain, and, as a result, any house would work for the short-term.  But after our so-called 'crisis', we recognize prices can go down – but it only hurts if you sell.
Sales and prices may bounce around, but with the focus on the long-term as a foundation, our market should keep cooking.