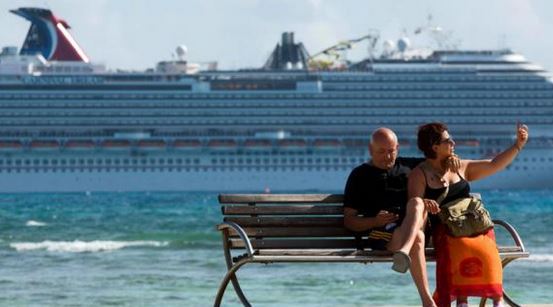 Maybe you don't have to worry about where to move – just float around!
H/T Daytrip!
Retirement has often been synonymous with quietly living out your golden years in a sunny climate. But for a more adventurous breed of retirees, the end of work life opens a door to a more extreme type of sea change.
The siren's call of cabin life is beckoning increasing numbers to traverse the globe via the ocean. And, it's a surprisingly more attractive – and affordable – option than assisted living for some retirees.
The number of people who take cruises is at an all-time high, with 24 million passengers expected to set sail this year worldwide versus 15 million a decade ago, according to the Washington, DC-based Cruise Lines International Association. Half of these cruisers are 50 or older, and, of those, a small number are making the ocean a second home or even their permanent home.
Cruise ships might be an ideal retirement destination, although some things such as healthcare can be tricky. They offer, well, everything. From nightly entertainment to exercise equipment to Internet, most ships are equipped with anything you need to make a place home — including the travel, often a big priority for younger retirees. While no group tracks the number of people choosing this new form of retirement, a handful of cruise lines confirmed that they are seeing more near-year-round cruisers with some frequency.
For some, retirement at sea involves taking over a small stateroom on a standard cruise ship with repeated sailings and itineraries. For others, it means purchasing a "residence" (a high-end apartment at sea) on a luxury ship like The World, which is managed by Florida-based ROW Management Limited, or the yet-to-launch Southern California-based Utopia, both offering exotic destinations and expeditions.
"[These are] people who love to travel, don't want to be responsible for any type of home maintenance, want to ditch the car, are healthy, and are comfortable living with an ever-changing 'neighbourhood'," says Jan Cullinane, Florida-based author of The New Retirement: The Ultimate Guide to the Rest of Your Life.
Read full article here:
http://www.bbc.com/capital/story/20161201-meet-the-people-whove-retired-at-sea
Save
Save