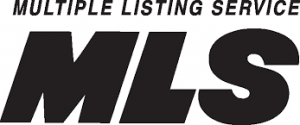 I attended the Sandicor seminar last week about our rules.  Here are my notes:
 'Coming Soon' – The advertising of listings that are 'Coming Soon' is acceptable as long as the seller-signed 'Exclusion from the MLS' is on file at Sandicor.  There isn't an automated data checker for this issue, so they only respond to complaints, which pretty much means you can get away with advertising direct to buyers prior to MLS input, if the seller doesn't mind.
 Value-Range Pricing – Sandicor has established a limit when using the two-price range.  The lower price cannot be less than 80% of the high-end price. I hope there aren't too many people disappointed by that rule; as we've discussed that the ideal gap is around 7%.
 Misuse of Remarks – They have had a data-checker for years that sweep the remarks of listings, looking for violations – such as the advertising of open houses, youtubes, agent info, etc.  But there isn't much enforcement or penalties – an offender might get a letter.
 Photos – One photo of the front exterior is required within 72 hours.  That's it.
 Advertising Other Broker's Listings – Do you receive the realtor mailings that show the current active, pending, and sold listings?  The sold listings are fine, but an agent cannot advertise another agent's active or pending listings without permission.  $500 fine per violation.
 Days on Market – The industry has always been willing to deceive the public at will, as long as it can be said that it's in the best interest of the seller.  The constant 're-freshing' of a listing every 30 days is acceptable, as long as the listing agent has several 30-day listing agreements.  Thankfully, Sandicor is going to add the same 'CDOM' that is popular at the CRMLS where they also publish the cumulative-days-on-market so agents and consumers don't have to look it up.
We have rules, but there isn't much enforcement so it's loosey-goosey (though Daina does the best she can!).  I doubt that most agents are aware of the rules (there were 11 agents at the seminar).  I think most just copy what they see other agents do – figuring if they're doing it, then it must be alright.
Save