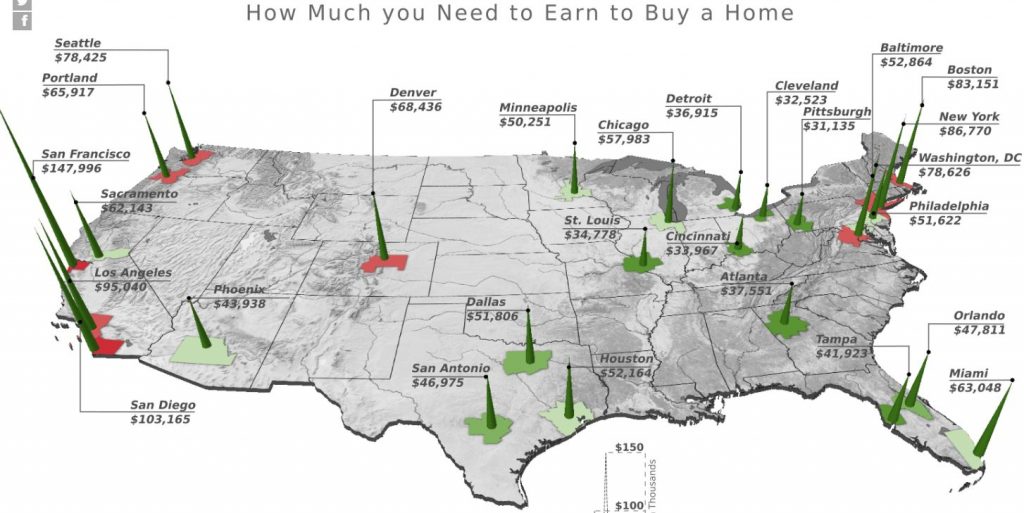 Wondering where to go next?
Above are some ideas, based on income – and let's add that the median-priced home is probably the least-desirable option for someone coming from the NSDCC (you'd probably spend more).  When qualifying, they didn't account for other bills either, so it's all relative.
Hat tip to reader 'just some guy'!
http://lifehacker.com/how-much-you-have-to-make-to-buy-a-home-in-27-major-u-s-1788106454