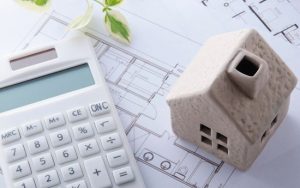 What could go wrong? From realtor.com:
A Silicon Valley startup is hoping that homeowners seeking fast cash will forgo begging for loans from banks (and dear old Mom and Dad), skip refinancing their abodes, avoid traditional home equity loans and credit loans—and sell off some of the equity in their residences instead.
Point, the Palo Alto–based company, has a simple but novel proposition: Homeowners can sell small fractions of their equity to investors for a lump sum, with no interest rates or monthly payments.
This gives folks who can't afford the monthly bills on a second mortgage, home equity loan, or credit line the chance to get cash on their residences while providing wealthy individuals, companies, and hedge funds (accredited investors only) something new to sink their money into.
"It's a really good option for homeowners who are looking for alternatives," says Point co-founder and Chief Business Officer Eoin Matthews. "The homeowner gets to tap into their home equity, and they don't have a monthly payment. There's no interest rates associated with the product."
But new investments are inherently risky as they have no track record. And folks could be losing money over the long run by signing away much of their future home appreciation.
So should homeowners sign up?
Here's how it works: The homeowner applies online for a pre-approval. If all goes well, an appraiser comes to assess the property. If it's approved, official documents detailing the partial ownership arrangement are signed and filed in the homeowner's county recorder's office. Once everything is finalized, a check is deposited into the homeowner's bank account.
Typically, the maximum amount an owner can receive from Point for any one property is the lesser of:
a) $100,000
b) 15% of the property's value
c) 30% of the equity
Homeowners' remaining equity can't dip below 20%.
The deals are typically good for about 10 years, with the expectation that Point will turn a profit when the property is sold. Alternatively, homeowners can buy back their equity at any time during the term.
If the home value increases, everyone wins. Point gets back what it invested, plus a percentage of the appreciation—12.5% to 45%, depending on the investment. If the home value falls, Point also loses money, getting back only the value of its fraction of equity.

Homeowners are responsible for maintaining their properties, keeping insurance, and staying current on all property taxes. But they can make whatever changes, renovations, or modifications they'd like to their residences without any interference from Point or its investors.
Most folks use the money to pay off credit card debt and other loans, make home renovations, and invest in their small businesses, Matthews says.
"There are lots of homeowners in the U.S. right now who are not able to access the equity in their home," Matthews says. "There's a whole segment of homeowners who don't want to take on significant debt … or don't qualify."
(Point, which formally launched last year, announced this month that it had raised $15.4 million in funding.)
Currently, the service is available only in California and Washington. The company plans to expand into Massachusetts, Virginia, and Oregon by the end of the year, and its founders hope to eventually go nationwide.
And although homeowners do not have monthly payments, there are still fees involved. Applicants are charged for the appraiser's visit, which Point estimates is usually about $400 to $800. That's on top of a 3% processing fee on the investment amount and the escrow costs, typically an additional $450.
Most folks won't make it that far. Only 1% of the roughly 4,000 to 5,000 applications the company has received has been approved, resulting in only about 60 investments so far. But Matthews was quick to point out that many of those homeowners choose to opt out of the process.
"For some homeowners, this might be more expensive than debt," Matthews says.
It's also not for everyone, says certified financial planner Jenna Rogers of Mission Wealth in Santa Barbara, CA.
"It could end up being a lot more expensive than you think," she says, particularly for those in very pricey areas like San Francisco, "where real estate appreciates very quickly."
She recommends those considering selling their home equity use a calculator and run the numbers first. With interest rates low, it may make more financial sense for folks to secure a home equity loan or line of credit instead—instead of forking over a percentage of the hoped-for future appreciation of their abodes.
But it could be a lifesaver for some, particularly those trying to pay off high-interest credit cards.
"It sort of is a last-resort option when all your money is tied up in your home and you can't afford a monthly payment on a second mortgage or a home equity line," Rogers says. "It could make sense for someone who needs the cash and will use the money in a smart way."
http://www.realtor.com/news/trends/sell-shares-home-equity/
Save