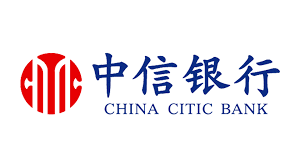 The PC paranoia about foreign investors could get run over by determined bankers.  Once they get momentum from a couple of successful cases, it could temper future investment. From the G&M (H/T SM):
http://www.theglobeandmail.com/real-estate/the-market/chinas-citic-bank-tries-to-seize-real-estate-assets-in-canada/article30637786/
China CITIC Bank Corp Ltd has launched a Canadian lawsuit to try to seize the assets of a Chinese citizen the bank claims took out a multimillion-dollar loan in China then fled to Canada, the lender's Vancouver-based lawyer said on Monday.
The bank is looking to seize numerous Vancouver-area homes, valued at some $7.3-million, along with other assets, according to the lawsuit, which was filed in the Supreme Court of British Columbia in Vancouver on Friday.
The defendant, Shibiao Yan, owns three multimillion-dollar properties in a Vancouver suburb and lives in a $3-million Vancouver home owned by his wife, according to court documents.
China is in the midst of a massive corruption crackdown and has stepped up efforts to find fugitives it says are hiding stolen assets abroad. The lawsuit comes amid a debate about the role foreign money, particularly from China, has played in Vancouver's property boom.
"The person involved left China with a large debt owed," said Christine Duhaime, a lawyer who represents China CITIC Bank in the case, adding that she was not aware of any criminal charges against the man.
Yan could not immediately be reached for comment. He has not yet filed a response to the lawsuit and the claims have not been proven in court.
China has been working with Canada for years to finalize a deal on the return of ill-gotten assets seized from those suspected of economic crimes. The agreement was originally announced in July 2013 and has not yet been ratified.
But it is rare for Chinese banks to use Canadian courts to pursue those who have left the country.
Chinese Foreign Ministry spokesman Hong Lei said the bank was protecting its rights in accordance with the law.
"This is a normal thing to do internationally," Hong told reporters in Beijing.
According to the lawsuit, China CITIC Bank is seeking repayment for a line of credit worth 50 million yuan, or roughly $7.5-million, taken out by a Chinese lumber company and personally guaranteed by Yan, who was the company's majority shareholder at the time.
Vancouver residents have questioned the legitimacy of foreign funds invested in the city's real estate market and have urged authorities to do more to scrutinize their origin.
Housing prices in the west coast city have jumped 30 per cent in the last year.
http://www.theglobeandmail.com/real-estate/the-market/chinas-citic-bank-tries-to-seize-real-estate-assets-in-canada/article30637786/
Save
Save