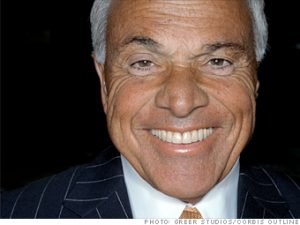 The U.S. Court of Appeals threw out the $1.3 billion judgement against BofA – here is the story behind it:
http://www.latimes.com/business/hiltzik/la-fi-hiltzik-bofa-mortgage-billions-20160524-snap-story.html
If I'm ever dragged into court for a financial fraud, I want to throw myself on the mercy of Judge Richard C. Wesley.
Wesley is the U.S. appeals court judge in New York who, with his colleagues Reena Raggi and Christopher F. Droney, found a loophole in federal fraud law big enough for the nation's second-largest bank to fit through without even scratching a fender.
In a ruling written by Wesley and issued Monday, the three judges tossed out a $1.3-billion judgment against Bank of America for stuffing thousands of lousy mortgages into the portfolios of Fannie Mae and Freddie Mac in 2007 and 2008 by pretending they were high-quality loans. Their ruling turned on the curious question: "When is a fraud not a fraud, but just, sort of, a lie?"
Anyone concerned about white-collar crime should find the appellate court's logic appalling. One who does is Dennis Kelleher, a former corporate lawyer who is now CEO of the financial watchdog group Better Markets.
"You wonder why the American people are so cynical," he told me after the decision came down. "It's because there's an endless reservoir of ways to figure out how to hold no one accountable for illegal conduct."
Read the full article here:
http://www.latimes.com/business/hiltzik/la-fi-hiltzik-bofa-mortgage-billions-20160524-snap-story.html