We have mostly older homes around the coastal region that tend to have a dated floor plan – and are filled with dated furniture!  With so many to choose from on the high-end, staging is the most efficient way to create so distance between you and the competition. At this point, I think buyers expect it too.
BEFORE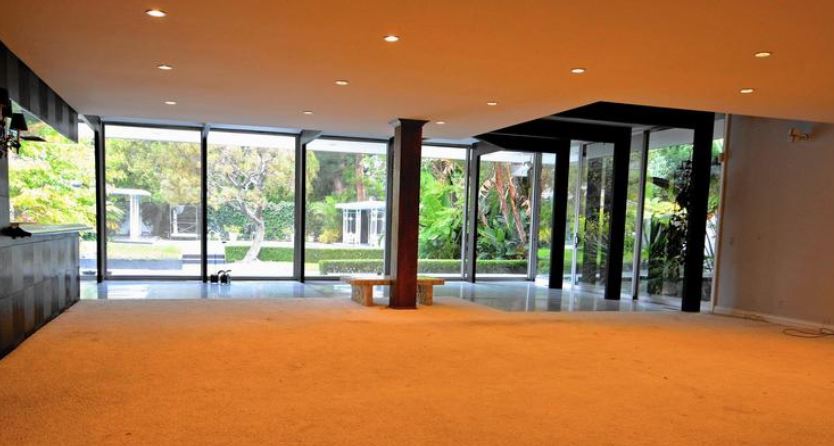 AFTER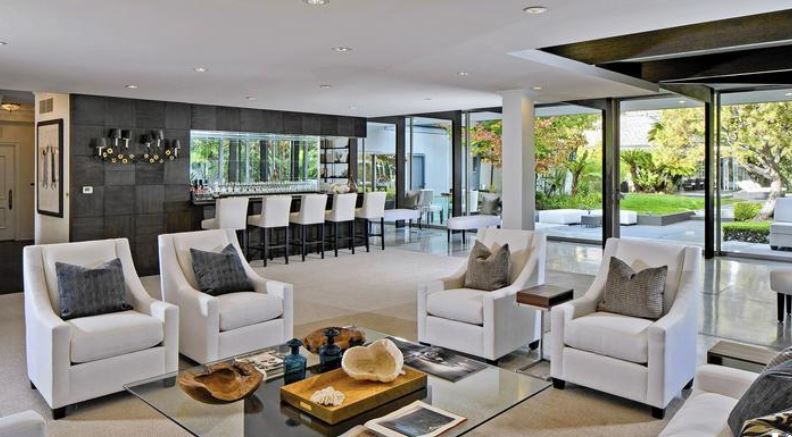 http://www.latimes.com/business/realestate/hot-property/la-fi-hp-0514-home-staging-20160514-story.html
An excerpt:
After a walk-through of Schaeffer's 6,500-square-foot home, Marshall suggested simple fixes: a paint job to remove the wild colors on the walls, removing odd-colored carpets from the rooms and sprucing up the landscaping.
She also swapped out Schaeffer's colorful furniture for contemporary seating and accessories in more modern white and chrome but kept a few pieces such as coffee tables or simple artwork that wouldn't be too distracting. Marshall calls this a partial staging, where a few pieces from the owner are retained.
Once done, the home — which Schaeffer spent about $30,000 to stage — was ready for its second debut.
"After she did the staging, we started getting multiple offers," Schaeffer said. "I got more than I imagined."
The property, which was listed at $5.2 million, sold for $5.5 million in fall 2014.
A good stager will help a home — not the homeowner — look its best.
"The furniture, accessories and artwork we choose are meant to help enhance the finish of the counters, the color of the walls and floors — everything that you're buying in a home," said Marshall.
Though home staging seems very much like interior design, it isn't, said Meridith Baer, a grande dame of the home-staging industry who has worked with Kanye West, Bob Dylan and Harrison Ford.
"It's not meant to reflect the style of the clients. It's not really about them; it's about selling the home."
So, that bobbleheads collection? Or that awkward family portrait you have hanging in the living room? That's all got to go.
http://www.latimes.com/business/realestate/hot-property/la-fi-hp-0514-home-staging-20160514-story.html