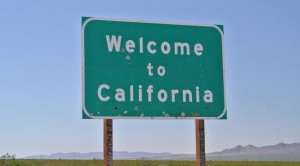 Yesterday, Tom Ferry mentioned that 50% of licensed agents haven't sold a property in the last year.  Enough already!
An excerpt:
The Golden State opened the gates to real estate licensing for undocumented immigrants in January 2016.
Noncitizens are now able to apply for and obtain a real estate license, a leap forward into economic stability for their households — and headlong into significant opposition from many California residents.
California has made significant strides in immigration reform allowing undocumented immigrants to maintain a better quality of life than in other states. California law allows immigrants with an Individual Tax Identification Number (ITIN) – for paying income taxes – to obtain driver licenses and work permits, attend California colleges with in-state tuition and purchase homes. Immigrants are even able to apply for ITIN mortgages, although lending standards are higher for financing without a social security number (SSN).
Agents can use the new license eligibility law to expand their brokerages and teams, make new industry connections and reach into new California markets. Licensed immigrants bridge the stigmatic gap between California citizens and noncitizens by having direct contact with members of the public, helping immigrants attain better accommodations and assimilate without facing the pompous attitudes of xenophobic "patriots."
Read full article here:
http://journal.firsttuesday.us/xenophobia-and-the-california-real-estate-licensee/51918/