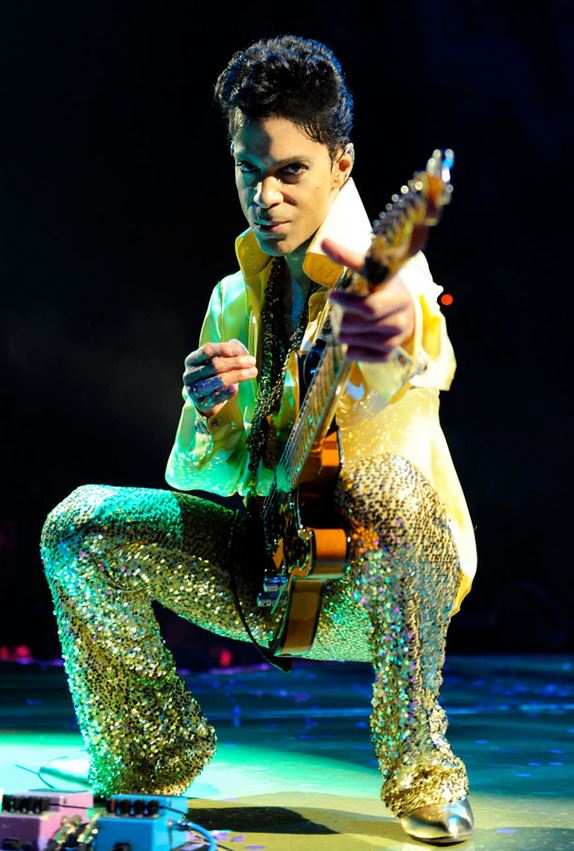 Did you know that Thursday was the worst day to close escrow?
It's also the worst day to die, because it's old news by the next Wednesday's Rock Blogging.  Let's cut to the chase.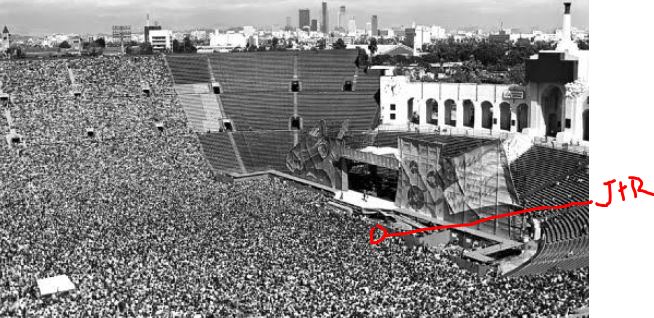 In 1981, I was in the front of the L.A. Coliseum and saw the guy throw the Jack Daniels bottle that hit Prince's hand as he was playing guitar.  He left the stage, and Bill Graham the promoter came out and reprimanded the crowd, saying this guy named Prince would be famous one day.
October 1981 Prince played two shows at the Los Angeles Memorial Coliseum as an opening act for The Rolling Stones. On the first date, Prince and his band didn't finish their set, as the crowd turned hostile towards him. Dressed in his controversial bikini briefs and trench coat, and singing his sexually androgynous lyrics, he was run off stage after 25 minutes of the crowd booing, throwing shoes and beer bottles at him. Backstage, Prince referred to the crowd as, "Tasteless in music and mentally retarded".
Yet just three years later….
The movie Purple Rain came out in June, 1984.  For the next seven months Prince was the greatest artist in the world.
On January 28, 1985, he and the Revolution rolled into the American Music Awards. Before winning the award for Favorite Pop/Rock album (beating out Thriller by MJ), they turned in this performance.
Who are you at the height of your popularity? I like to try and capture bands at their peak moment – this could be it:
https://en.wikipedia.org/wiki/Purple_Rain_%28album%29
Prince won two Grammy Awards in 1985 for Purple Rain, for Best Rock Vocal Performance by a Duo or Group and Best Album of Original Score Written for a Motion Picture or TV Special, and the album was nominated for Album of the Year. Prince won a third Grammy that year for Best R&B Song (songwriter) for Chaka Khan's cover of "I Feel for You". Purple Rain also won an Oscar for Best Original Song Score in 1985.
Purple Rain sold 13 million units in the United States, including 1.5 million in its debut week, earning a Diamond Award from the Recording Industry Association of America. According to Billboard magazine, the album spent 24 consecutive weeks at #1 on the Billboard albums chart (August 4, 1984 to January 18, 1985), becoming one of the top soundtracks ever. Purple Rain traded the #1 album chart position with Bruce Springsteen's Born in the U.S.A. twice, during 1984 and 1985. The album has sold more than 20 million copies worldwide.The album further established him as a figurehead for pop music of the 1980s.