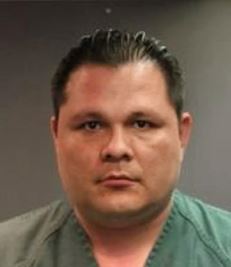 Buyer beware! He doesn't have a website, and he's not on Zillow:
A Yorba Linda man is suspected of stealing more than $500,000 in a real estate fraud scheme and police believe there may be other victims, authorities said.
Authorities arrested Andres Pacheco, 39, on Tuesday after making an appearance at an Orange County courthouse for an unrelated case, said Cpl. Anthony Bertagna of the Santa Ana Police Department.
Pacheco is charged with multiple felony counts for grand theft, non-sufficient funds with intent to defraud and enhancements for aggravated white-collar crime over $200,000 and $500,000.
Pacheco is a real estate broker and owner of Santa Ana-based Franklin Equity Corporation/Signature Escrow. On July 1, 2015, a victim told detectives he had been defrauded by Pacheco.
An investigation revealed that the company failed to return $186,000 in escrow it was holding pending the completion of a real estate transaction, Bertagna said. When the transaction was canceled, the money was never returned.
Authorities found eight more victims who gave Pacheco $540,000 in earnest deposits for short-sale transactions. That money was never returned either, Bertagna said.
Calls to the Franklin Equity Corporation were not returned.
He is being held in Orange County jail on $540,000 bail. His next court appearance in Wednesday.
http://www.ocregister.com/articles/pacheco-710942-real-estate.html