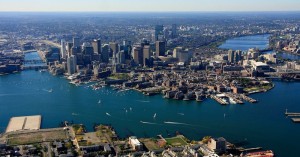 Another fast-paced market loaded with bidding wars! Link below:
BOSTON (CBS) — See a house for sale in Boston? Like the price? Don't get too comfortable.
If you want to buy property in certain areas around the city, real estate agent David Bates says you should be prepared to shell out a lot more money than what the sellers are asking.
"We're seeing, literally, condos selling for hundreds of thousands of dollars more than the list price," said Bates. "It's almost like their listing prices don't exist."
Bates says limited inventory and a steady demand has created a market where buyers are typically going at least $50,000 over the asking price–and sometimes, a whole lot more.
"The highest over-ask in Boston was $675,000 more than the list price," said Bates.
He says he's never seen such a competitive market. He said another of the most extreme examples was a $15 million condo.
"Because the competition was so intense for it, it ended up selling for $15.4 million, $400,000 over," said Bates.
Bates, who also authors the Bates Real Estate Report, says buyers need to know that going in, so they're not shocked when a bidding war ensues.
"Buyers aren't trying to negotiate value in Boston anymore," Bates said. "They're trying to win."
The problem, Bates said, is happening in other markets, too–but he cautioned buyers who want their money to go further to consider a town or neighborhood just a little farther down the line.
"If you're thinking in Cambridge, you can move one market over and consider Somerville," suggested Bates. "If things seem too overwhelming, too competitive that you're not getting enough for your money, consider the next market over."
Bates says he warns his clients to be ready so they can make a decision–either offer up more money, or consider a different location.