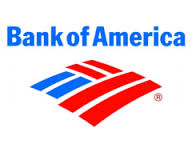 We saw how crowdfunding could be a new (and bubblicious) way to finance home purchases.  Here's one of the old ways – non-profits getting involved that are well-funded today, but…..Hat tip to Susie for sending in this story:
http://www.nasdaq.com/article/bank-of-americas-newest-mortgage-low-down-payment-no-fha-20160222-00020
An excerpt:
Bank of America Corp. is rolling out a new-mortgage product that would allow borrowers to make down payments of as little as 3%, in a move that would represent an end run around a government agency that punished the bank for making errors on similar loans.
The new mortgage program, which the Charlotte, N.C.-based lender plans to unveil on Monday, will let borrowers avoid private mortgage insurance, a product to protect mortgage lenders and investors that is usually required for low- down-payment loans.
Bank of America's new mortgage cuts the FHA out of the process. Instead, the new loans are backed in a partnership with mortgage-finance giant Freddie Mac and the Self-Help Ventures Fund, a Durham, N.C.-based nonprofit.
Bank of America agreed to pay $800 million to settle claims of making errors on FHA-backed loans in 2014. This month, Wells Fargo & Co. said it would pay $1.2 billion to settle similar claims, joining J.P. Morgan Chase & Co., which settled in 2014, and other big lenders which have settled over the past few years. Nonbank lender Quicken Loans Inc. is currently fighting such claims.
Many big banks have pulled back sharply from FHA-insured lending in the past few years, citing the risk of being hit with penalties for minor errors. A raft of nonbank lenders have rushed in, but the banks' retreat from the program has made it more difficult for low-income borrowers to get home loans.
"We need an alternative in the marketplace that helps creditworthy borrowers with a track record of paying debts on time," said Bank of America managing director D. Steve Boland, who noted that "We think there are still a lot of uncertainties out there in working with FHA."
After making a mortgage under the new program, Bank of America will sell it to Self-Help, which then sells it to Freddie Mac. If a mortgage defaults, and Self-Help isn't able to recover the full amount owed, Self-Help takes a big chunk of the losses before Freddie Mac starts to take a loss, which lets borrowers avoid paying mortgage insurance.
Self-Help also gives counseling to borrowers who struggle to pay, which it believes will help more people avoid foreclosure.
"We believe the mortgage-lending sector is underserving families of modest means," said Self-Help CEO Martin Eakes. Mr. Eakes said that his fund also is in talks with other large and small lenders to roll out similar programs.
Mr. Eakes said Self-Help didn't need new funding for the Bank of America program, but in the past the organization has received funding for other loan programs from foundations, the government and companies.
Mr. Eakes is also CEO of the Center for Responsible Lending, a nonprofit advocacy group for borrowers that in the past has also asked the FHA to limit lenders' damages for some errors.
To get the loans under Bank of America's new program, borrowers must have a credit score of at least 660, which is higher than FHA's requirement, and an income that is less than the area's median.
Bank of America said that for now it is capping loan production at $500 million annually under the program and that it expects that three out of four mortgages in the new program would have otherwise been backed by the FHA.
Last year, Bank of America made $1.36 billion in FHA-backed loans, according to trade publication Inside Mortgage Finance, making it the 22nd biggest FHA lender. The bank used to be in the top 10.
Freddie and competitor Fannie Mae in 2014 said they would roll out mortgages with down payments of as low as 3% to improve mortgage availability for low-income borrowers. But because the mortgages often cost more than FHA-backed loans, the programs had little volume last year.
As lenders become more wary of the FHA program, lenders and Fannie and Freddie executives said that their programs' volume could rise.
Read full article here:
http://www.nasdaq.com/article/bank-of-americas-newest-mortgage-low-down-payment-no-fha-20160222-00020