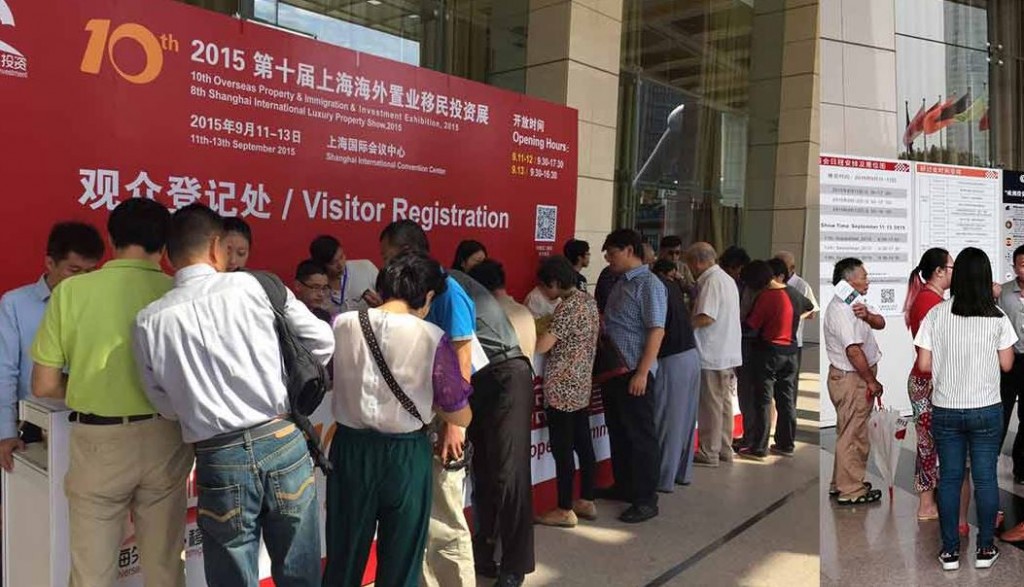 China's leading international real estate show is coming up next month.  The 11th Annual Overseas Property & Immigration & Investment Exhibition will be March 5-7 at the Shanghai International Conference Center Natatorium.
It is the #1 real estate exhibition in Mainland China!
Buyers were purchasing properties right off the photos at the display booths last year, and they expect another good year in 2016.
Klinge Realty's listings will be prominently displayed – join in!
If you want your property to receive direct exposure to Chinese investors, contact Jim the Realtor at (858) 997-3801 or jim@jimklinge.com.