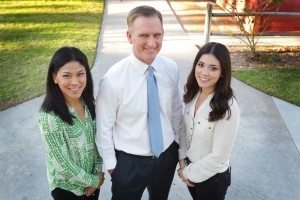 A few real-life occurrences this month – and it's only February!
It happens regularly that out-of-staters will call me after arriving for a preliminary visit. They are respectful about being very early in the process, and really just want to drive around by themselves to get a feel.  I love the opportunity, because I am happy to give them some quick advice, and a handful of homes to drive by.  Call anytime!
Jerry called on Monday – we spoke for less than five minutes, and then he emailed me this response:
Great speaking with you yesterday!
Took your advice, was in and out of the car a great deal, did visit the house in Solana Beach, and then drove around South Carlsbad.
Your analysis is spot on. Really appreciate your honesty. As for me, I will have to rethink what I'm looking for. You were right, $1 million or so doesn't really get you anything.
Continued success and best wishes!
A million dollars ain't what it used to be!
~~~~~~~~~~~~~~~~~~~~~~~~~~~~~~~~~~~~~~~~~~~
When a listing agent was informed that her list price was 9% higher than the model-match comp that closed in November, she filed this response:
Hi, the seller has showed plenty of flexibility. But the buyer can not get it at last year prices. I hope we can work together.
~~~~~~~~~~~~~~~~~~~~~~~~~~~~~~~~~~~~~~~~~~~
Agents hate when sellers and buyers get together prior to closing.  Myself, I never minded much, because we're all big boys and girls here, and if something went wacky, I'd find a way to resolve.
But I had a case where we were wrapping up our inspection that began at 8:30am in the morning.  The seller had agreed to it, but didn't leave the house and is now rambling around in her bathrobe.
The buyer and us (Donna and I) are outside on the patio, waiting patiently for a sewer-pipe camera scan to complete.  The seller opens the glass slider and says, "I need to get ready for work, so go wait in your car". The tone, and the attitude, were worse than the words.
It was more than insulting – it was downright rude, and worthy of cancelling the sale on the spot.  But because I think of every issue in monetary terms, I thought to myself, "that's going to cost you $5,000."
I reel in my buyer, and to compensate, we agree to request a $5,000 credit.
The listing agent witnessed the carnage, and knew there was a problem.  The sale negotiations had already been tough because the sellers wanted more from this sale to be able to purchase their next home out-of-state.  But home valuations don't work that way.
Thankfully, the agent agreed, and when I told her that the $5,000 credit was life or death, she heard me.  Additionally, I told her that if this sale cancels, I felt sorry for her because trying to re-sell this house would be a nightmare.  The sellers would want more, and do less.
The sellers objected to the credit, so the agent threw in the $5,000 herself.
It was a very smart move – make a little something, and move on.
The agent understood that spending additional weeks or months on this case could be more time wasted, and it might never sell.  But rarely do agents consider all of the possibilities.  Instead, agents should make the deal.
~~~~~~~~~~~~~~~~~~~~~~~~~~~~~~~~~~~~~~
This is the year that negotiations are going to matter again.
Get Good Help!