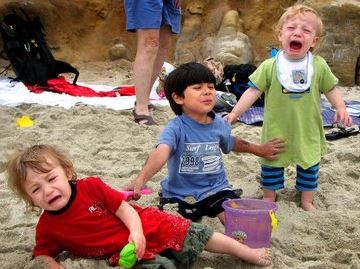 Every association of realtors has a board of directors made up of volunteers – a handful of agents who, out of the goodness in their heart, feel like giving back to the community.
Nobody is out to change the world, so you never hear much about them.
But something went haywire recently, and the largest of three associations in San Diego County is now suing the other two plus Sandicor.
From the complaint: GSDAR vs. Sandicor
"Although Plaintiff (GSDAR) owns a supermajority of Sandicor's outstanding shares and contributes most of Sandicor's funding, Sandicor's board is controlled by PSAR and NSDCAR."
"They have used this position of power to wield Sandicor as an anticompetitive weapon, milked its resources for their own enrichment, and frustrated its purpose, all while actively preventing Plaintiff from participating in corporate decisions."
The defendants are also accused of trying to make a deal to merge Sandicor with CRMLS, the MLS company that serves 80,000+ agents throughout the rest of Southern California.  The plaintiff says such a move will dramatically impact operation revenue, which sounds like it would be cheaper for agents to merge.
The GSDAR is suing for at least $1,500,000 in damages, and a jury trial.
It's doubtful such action will do anything but pay out attorney fees, but in the end, let's hope this causes Sandicor to disband and we can join CRMLS.  It is run like a real business, has a sharp-looking consumer portal, and its MLS is more agent-friendly.