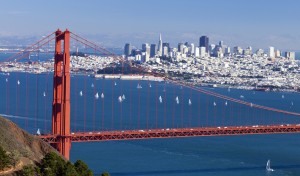 A forecast of 2% to 3% price appreciation for SD in 2016. From HW:
http://www.housingwire.com/articles/35996-is-the-west-coast-about-to-finally-witness-a-slowdown
An excerpt:
"The West, which has largely outpaced the rest of the nation in terms of growth in the last several years, is beginning to see market slowing across some of its major metropolitan statistical areas," the report said.
The Clear Capital report said that Western markets began to slow in the latter half of 2015, with San Francisco, Los Angeles, and San Diego currently seeing QoQ growth rates under 1%.
Meanwhile, other cities like San Jose and Denver are hovering slightly higher at around 1.3% and 1.5% QoQ, respectively, the report said.
If Clear Capital is right in its annualized predictions, these current levels would project to roughly half of the performance seen in 2015.
http://www.housingwire.com/articles/35996-is-the-west-coast-about-to-finally-witness-a-slowdown