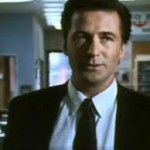 Your search has been frustrating because you've been pre-approved for a mortgage and you've been scouring the real estate portals for homes.  Your agent – who was most likely referred by a friend, according to this article – is attentive and a genuinely nice person.
But you've lost out on a couple of homes that would have worked, so you vow to your spouse – we're buying the next hot one!
Do you think about going direct to the listing agent next time?
It seems logical, because listing agents want you to go direct.  They say so right in the 'Coming Soon' ads – how many times have you seen this:
"Contact me for a 'sneak peak' before it hits the open market!"
But it doesn't happen as much as it should. At least not yet.
In my last survey of NSDCC closed sales, only 11% had the listing agent representing the buyers too (which includes buyer agents who were spouses or assistants of the listing agent – a common disguise of dual agency).
The root cause is the loyalty the listing agents have to the seller.  Sure, they would like to pocket both commissions, but most agents don't represent both sides enough to be comfortable with it – let alone be able to sell it.  For many, it's easier to just rep the seller, and go back to sleep.
If you go direct to the listing agent, these might happen:
 A good listing agent will ask you if you have an agent already.  If you respond 'Yes', then they will tell you to stick with that agent.  No decent listing agent wants the reputation of stealing other agents' buyers.
 If you don't have an agent, the listing agent (or assistant) will process your order.  Their loyalty to the seller will be evident, so you'll pay retail and not get many, if any, repairs.
 If it is shady listing agent, you will see the sleaze oozing out right away.
The best-case scenario is that you will pay retail and not get many repairs – which is all you get anyway when buying a superior property.
If you have had a buyer's agent work on your behalf for weeks or months, stick with them and at least get their objective advice.