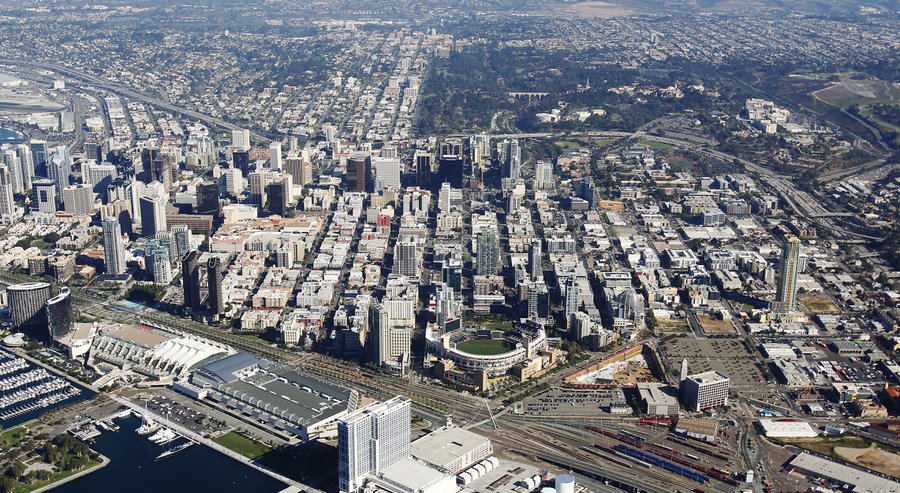 Scammers can file a deed to transfer a free-and-clear property (no mortgage), and then convince a bank to give them a cash-out refinance. (LINK) It's surprising that it doesn't happen more often!
http://www.sandiegouniontribune.com/news/2015/dec/24/petco-park-mcquaig-title-transfer-bogus/
An excerpt:
With many wondering whether the Chargers are leaving Qualcomm Stadium for Los Angeles, San Diego's other major sports venue — Petco Park — has become the subject of a bizarre ownership controversy sparked by a mentally ill man who filed a simple document.
Derris Devon McQuaig took legal title to the downtown ballpark away from the city and the Padres two years ago by walking into the San Diego County Recorder's Officer and submitting a properly filled-out deed transfer.
Seriously.
County and city officials have been quietly trying to remedy the situation ever since, but a felony fraud case against McQuaig was dismissed last week after a judge ruled he's not mentally competent to be prosecuted.
Because no actual sale or transaction took place, government officials and real estate experts say there's essentially no chance of McQuaig taking control of the property, which was recently appraised at $539 million and is slated to host its first All-Star game in July.
But McQuaig has created a legal and bureaucratic nightmare that could be perpetrated on any property owner if someone decides to target them by casting doubt on their title in this way.
Jeff Olson, chief of assessment services for the San Diego County Assessor's Office, said county officials are required to record all properly submitted documents and make them part of the public record even when they are obviously bogus.
"I don't think in any way it would be deemed credible because it's pretty clearly just a 'wild deed' that has no legal sufficiency," Olson said. "But it could cause headaches for someone down the road."
Those headaches, which some compare to being the victim of identity theft, include hassles and delays in trying to sell or refinance property.
"If the report shows that this goofball over here put his name on your property, the bank is not going to lend you money," said Tracy Leonard of Lawyers Title Insurance in Mission Valley. "It's still your property, but you have to clean up the mess that somebody else made."
Read full article here:
http://www.sandiegouniontribune.com/news/2015/dec/24/petco-park-mcquaig-title-transfer-bogus/