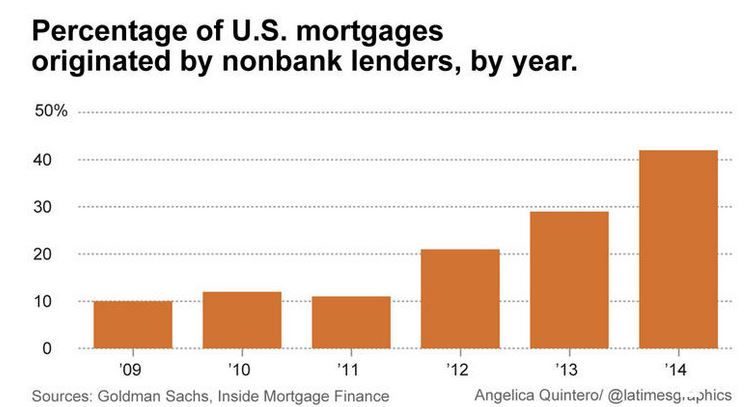 The mass defaults haven't happened yet, but old cronys from Countrywide who are funding loans that are insured by FHA does sound sketchy.
From the latimes.com:
PennyMac, AmeriHome Mortgage and Stearns Lending have several things in common.
All are among the nation's largest mortgage lenders — and none of them is a bank. They're part of a growing class of alternative lenders that now extend more than 4 in 10 home loans.
All are headquartered in Southern California, the epicenter of the last decade's subprime lending industry. And all are run by former executives of Countrywide Financial, the once-giant mortgage lender that made tens of billions of dollars in risky loans that contributed to the 2008 financial crisis.
This time, the executives say, will be different.
Unlike their subprime forebears, the firms maintain that they adhere to strict new lending standards to protect against mass defaults.
Still, some observers worry as housing markets heat up across the country and in Southern California, where prices are up by a third since 2012.
Read full article here:
http://www.latimes.com/business/la-fi-nonbank-lenders-20151130-story.html