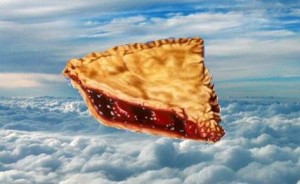 If you don't have to sell and just want to test the market, is there any harm in listing high?  Just because there is no urgency doesn't mean some nice young family with 2.2 kids won't come along and love it like you do.
Around 60% to 65% of the listings sell each year.
I like those odds, and I'm happy to list your home and shoot for the lucky sale.  As long as prices keep going up, it's possible!
Here are the potential pitfalls:
The Best Buyers Will Pass – The motivated buyers have seen the comparable listings nearby, and they know the market as well as the agents (or better!).  You are left with the casual, inexperienced buyers – the ones who are most likely to fall out of escrow.
The Best Agents Will Pass – Buyers working with great agents will get talked out of paying too much.
Lowball Offers – Don't be insulted, you knew from the beginning you were pushing the price. You don't have to take them – but while you have a buyer at the table, you may want to review the results so far and decide if now is the time to make a deal.
Your House Will Be Used to Sell Others – Regardless of your list-price accuracy, you will get lookers – especially when the listing is fresh on the market.  Sellers get encouraged, and think a sale must be imminent.  But you don't know if your house is just being used by agents to sell better-priced homes nearby.
New Listings Will Undercut Yours – Neighbors will go to school on your price.  When they see that your house is not selling, they will price theirs under yours.
Showings Are a Hassle – The inconvenience of having strangers running through your house with little notice gets old. Keeping the house clean and having to leave the house isn't convenient – especially if you have kids.
Price is Intoxicating – The higher you go, the drunker you get.  Your ego refuses to back down, in spite of the overwhelming evidence stacking up all around.
One-third of the sellers fall into this predicament, and never sell.
For those that don't mind the risk, let's go!
Key point – you need a great listing agent.  The buyers are skittish, the agents are inexperienced, and the appraisal will take a miracle.  Just because you aren't that motivated doesn't mean you should compromise on who you hire as your listing agent – Get Good Help!