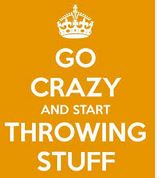 Braoden mortgage access to those who don't have a credit score?  Counting income from those not on the loan?  Traditionally, the term 'family member' has been a loosely-defined concept in mortgage qualifying. From the wsj.com:
http://www.wsj.com/articles/need-a-home-mortgage-fannie-says-forget-the-pay-stubs-1445333580
Excerpts:
Collecting pay stubs for a home-mortgage application has been a time-honored tradition, barring a few ill-fated years running up to the financial crisis. But if changes announced by mortgage-finance company Fannie Mae catch on, that process could go the way of the dodo.
Fannie Mae on Monday said it would allow lenders to use employment and income information from a database maintained by credit bureau Equifax to verify borrowers' ability to handle a loan, rather than relying on the traditional documentation process of collecting physical copies of pay stubs and tax data. The move is expected to make the mortgage process easier for borrowers and lenders alike.
Fannie announced other changes it said could broaden mortgage access for some borrowers.
The mortgage giant will ease the lender process for granting loans to borrowers who don't have a credit score, a key issue for advocates for certain minority groups that are less likely to have traditional credit histories.
Likewise, Fannie in mid-2016 also will require lenders to begin collecting "trended" credit data from Equifax and TransUnion, which includes longer-term borrower credit histories.
In August, Fannie rolled out a new program that let lenders count income from nonborrowers within a household, such as extended family members, toward qualifying for a loan.
But for more than a year, some advocates and industry groups also have pushed the Federal Housing Finance Agency, which regulates Fannie and Freddie, to allow the companies to use alternative credit-score models that take into account utility or rent payments.
Read full article here:
http://www.wsj.com/articles/need-a-home-mortgage-fannie-says-forget-the-pay-stubs-1445333580