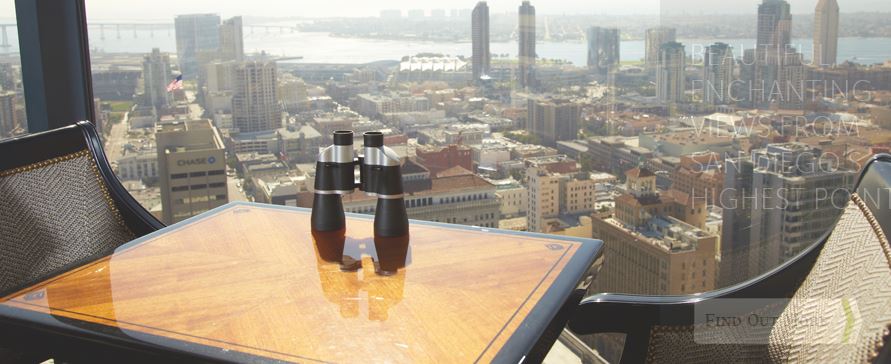 Saturday is the big open house day, with dozens of properties around town available for touring!
Launching this October 17th, 2015, Open House San Diego | Downtown will preview the Open House concept and get the ball rolling towards a city and potentially county wide Open House program in 2017. In conjunction with San Diego Downtown Partnership, 40+ buildings and design and architecture studios will be open for you to explore – for free.
http://sdarchitecture.org/program/openhouse/
The University Club is on the list too (photo above), and if you've never been there, it is worth the trip – great views of downtown!