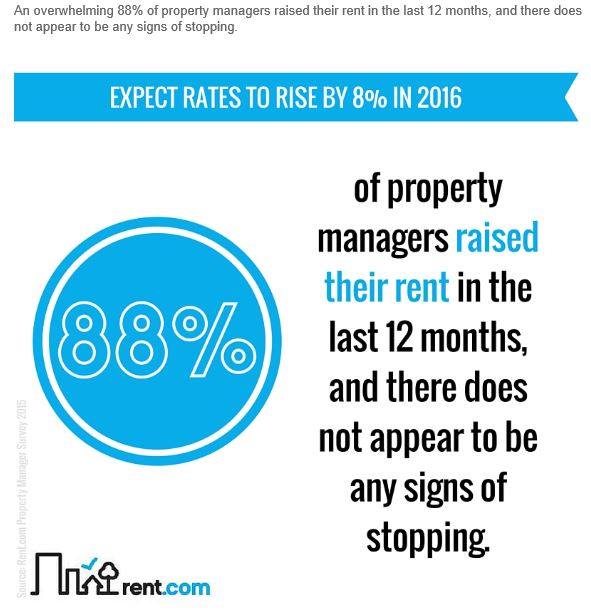 Speaking of newcomers, it won't just be outsiders who fuel the future demand.
Mortgage rates dipping into the threes make buyers giddy, but today's low rates are just the sweetener.  Demand is being driven by the soaring rents.
Rich people can choose in or out – I heard the story yesterday about the doctor couple who have been renting a house in Santaluz for 13 years.  But for those with static incomes, the reality is grim.
More on rents here: