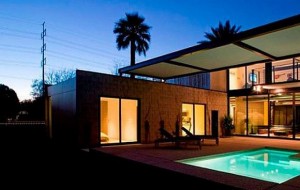 Thanks to daytrip for sending in this article:
http://www.bloomberg.com/news/articles/2015-09-16/would-you-buy-this-house-sight-unseen-
An excerpt:
One in five Americans who bought a home in the past two years said they had made an offer on a home they had never visited, based on a poll of 2,100 recent buyers conducted for Redfin by SurveyMonkey. People who paid more than $750,000 for their homes were particularly likely to make a blind bid, with 53 percent of them submitting an offer sight unseen. So were millennials, 30 percent of whom made such an offer.
Buyers:  Are you making offers sight unseen because the top-quality online presentations, or because you know that you can always back out later?
Sellers:  Are you worried that buyers are submitting offers without seeing your house, and once they do, they could back out?  You should be!
Most listings only include photos of granite slabs, stainless appliances, and the latest in modern bedding.
With so many buyers making offers without seeing the houses, doesn't it make sense to have the most complete online presentation possible?  Yes it does!
What is the answer?  Jim the Realtor video tours!
I've completed over 2,000 YouTube video tours and regularly use them to sell houses – it is the closest thing to being there.
Why?
Because of the audio.  Instead of goofy elevator music, you hear my honest assessment of what you are looking at on the screen.  It is healthy for buyers and sellers!
Get Good Help – hire Jim the Realtor!
Later today we are filming the 'Making of a JTR Video'. The blog post will be here later tonight!