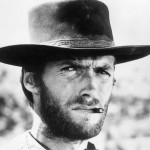 Readers may think that this business may have a few bad apples, but overall, won't any agent do?  How bad can it be?  Here's a story heard recently – and this is typical of the insanity that goes on every day:
An agent who was a professed 'neighborhood specialist' asked a homeowner if he would consider selling if the price was right.
The homeowner said 'Yes, maybe', and they sign an agreement but the house doesn't go into the MLS. The next thing you know the agent is bringing over a buyer represented by their own agent from a different office. As a result, the neighborhood specialist represents the sellers only.
They agree on price, and open escrow.  The buyers conduct their home inspection, and on Day 16 of the 17-day contingency period they cancel the transaction.
The seller asks his agent, the neighborhood specialist, to produce a copy of their lender pre-qual and proof of funds. The listing agent refused, and belittled the seller instead.
The seller told the agent that he wasn't going to sign the cancellation form, and that his wife wouldn't sign it until he did.
The listing agent – whose sole duty is to properly represent the sellers – takes the cancellation form to the sellers' house, and finds the garage door open.
He walks right into the house, and tells the wife to sign the cancellation form, and to forge her husband's signature on it as well.
When Mr. Seller found out later, he complained to the agent's supervising broker.  The broker refused to do anything.
Get Good Help!