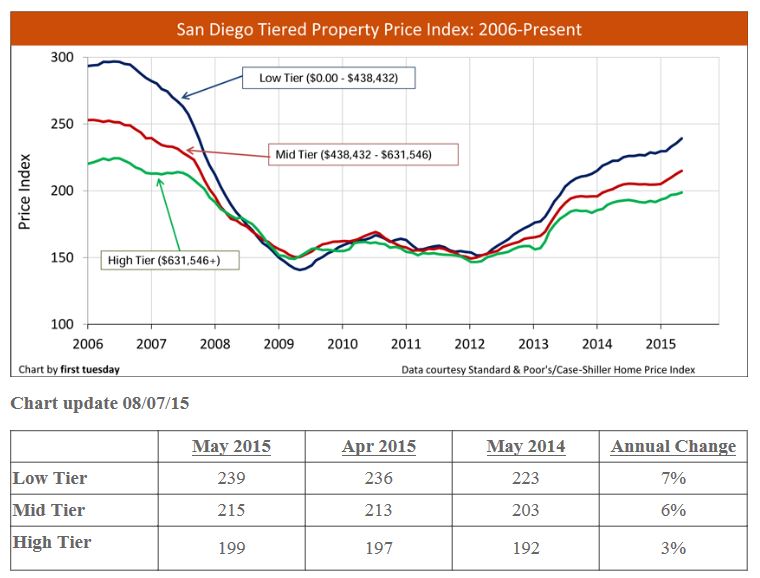 Let's describe the frenzy era…..so far:
2012: Rev the engines, we have liftoff.
2013, first half: Full tilt boogie, prices going up as fast as they can.
2013, second half: Mortgage rates rise 0.75% to snuff out price rally.
2014: Normalizing.
2015: Rates dip under 4% to begin the spring selling season, sparking a rally.
If the Fed does raise a rate this year, it won't be much – maybe 0.25%. We will survive a similar bump in mortgage rates, and it might be a relief for it to have finally happened.
http://journal.firsttuesday.us/california-tiered-home-pricing-2/1592/