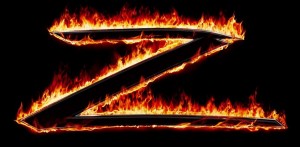 Link to full HW article HERE:
Zillow Group is positioning itself to take the lead in bringing the entire home-buying process online.
During a Tuesday call with investors, Zillow CEO Spencer Rascoff revealed Zillow's reasons for acquiring DotLoop, a Cincinnati-based company that aims to simplify real estate transactions by enabling brokerages, real estate agents, and their clients to share, edit, sign and store documents digitally, and what Zillow plans to do with DotLoop.
The short version? Rascoff believes the time of the paperless transaction is now, and believes that Zillow and DotLoop are well-positioned to lead the revolution.
"DotLoop is very exciting for us," Rascoff said during the call. "There is no question that real estate transactions are moving online, any of you who have bought a home, know that signing hundreds of pages of documentation is a burden and that the day of the paperless transaction is here now, and DotLoop is the clear leader in the category."
Rascoff said that Zillow's acquisition of DotLoop allows the company to provide increased value to the industry by bringing the paper-heavy real estate transaction online, from "the creation of a listing agreement to the submission of offers to the actual closing."
Read the full article HERE.
~~~~~~~~~~~~~~~~~~~~~~~~~~~~~~~~
~~~~~~~~~~~~~~~~~~~~~~~~~~~~~~~~
Spence has said that they are here to help realtors, not replace them, and this acquisition sounds like it falls in line with that mission.  Except the real estate industry went paperless about 3-4 years ago.
Yes, a buyer has to physically sign a load of bank-generated loan documents, and Spence isn't going to change that.  But he is using the 'hundreds of pages' excuse to justify bringing DotLoop to Zillow.
There are plenty of realtors using DotLoop already – they are closing $30 billion in sales every month.  Does Spence just want to help more of his realtor buddies hook up with his DotLoop buddies?  On the surface, that's what it sounds like.
But here's the problem:
The industry is changing to a transactional business.
This business used to be relationship-based.  Realtors used to rely on getting new clients from family, friends and past clients.  While those referrals will still be appreciated, they aren't enough to support the big realtor teams.  Instead, they hire marketing people and newly-licensed agents to maximize volume.
We closed a sale this year with a big team, and the only time the team leader got involved was after the deal was signed, hoping to change title and escrow to their in-house companies.
The big teams put their clients on the transaction conveyor belt, with each team specialist doing their part to close the deal. But does it feel like somebody really cares start-to-finish, or just processing the order?
For-sale-by-owners already use Zillow to promote their homes for sale.
If, and when, Zillow allows FSBOs to use DotLoop, you will know that the end is near.
If consumers get the feeling that they just need to have someone process their order, and Zillow is offering those realtor-like services, then realtors, as we know them, will be extinct within a year or two.
Those of us who are swift and nimble will adapt, and become consultants who use the best online features to process the order, and include a good dose of advice and counsel for a reasonable fee.  Single agency will flourish, and hopefully auctions will become popular.
The big teams might adjust, but the big-box brokerages that rely on less-experienced agents on lousy commission splits will be toast.