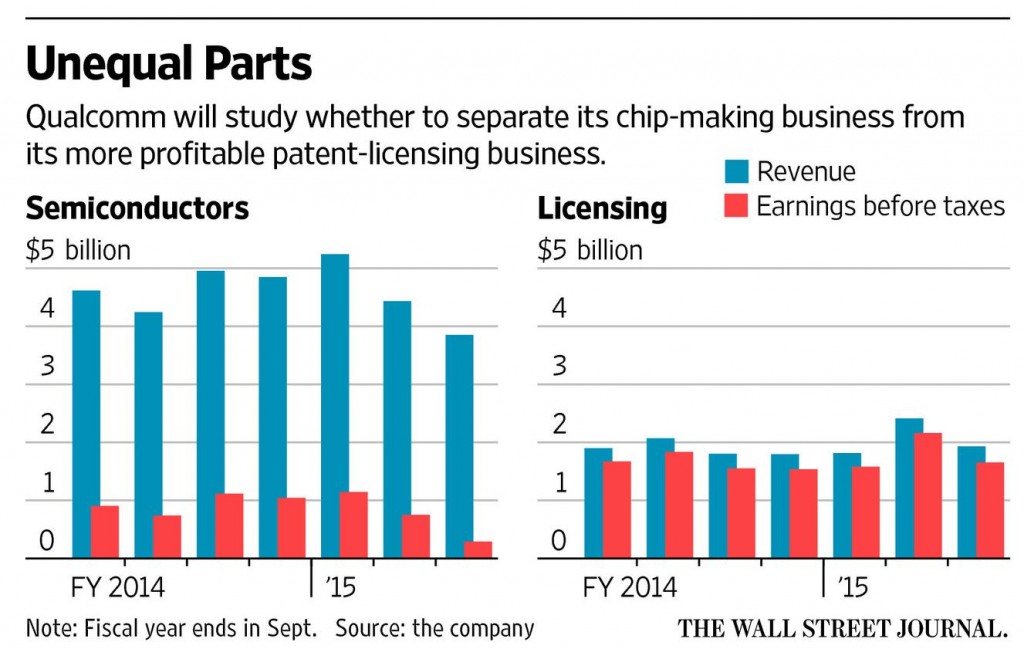 http://www.nytimes.com/2015/07/23/technology/qualcomm-earnings-q3.html
The Qualcomm press release today:
http://247wallst.com/technology-3/2015/07/22/qualcomm-to-fire-15-of-staff-after-cutting-outlook-adding-directors/
An excerpt:
The company expects to fire about 15% of its semiconductor business' full-time staff, significantly reduce its temporary workforce, and streamline its engineering organization.
They expect to layoff around 4,500 people company-wide.  What does that mean for the local real estate market?  Let's point out the general changes:
1. YOU DON'T HAVE TO MAKE YOUR PAYMENTS.
A result of the financial crisis – banks are equipped to let you ride for months or years without making payments.
2.  CUSHION
There will be severance packages, plus stock and stock options to live on.
3.  ONLY RECENT PURCHASERS WOULD FEEL THE SQUEEZE.
If a Q-employee bought their home more than 3 years ago, they have plenty of equity, and have probably re-financed at a low rate.  Payment amounts are tolerable, especially compared to rents in the same area.
4.  MICKELSON EFFECT
Phil Mickelson made a big stink about the state tax he has to pay (probably around 13%) – but you haven't heard a peep out of him since. Why?  My guess is that his wife put her foot down, and told him they aren't moving anywhere.  The same thing would happen here – even if a spouse or both are laid off, they will exhaust all avenues to maintain the same lifestyle and kids' upbringing.  Selling the house would be the absolute last resort.
5. BANK OF MOM AND DAD
The kids have been very successful up to now, and the grandparents will drain a few accounts to help keep the grandkids' lifestyle in place.
~~~~~~~~~~~~~~~~~~~~~~~~~~~~~~~~~~~~~~~~~~~~
There would be loads of buyers today of homes priced at 20% under today's values.  If that is the floor, then about 10% off would be a retail-price target.  We could have a few different factors contribute to a similar discount (Fed move, Grexit, unknown factors, etc.), but we already endured the most severe downtown in the history of real estate and the premium areas didn't take much of a hit.
Let's use Carmel Valley as the target market to follow:
May + June stat

s

# of Sales

Avg. $/sf

Median SP

Avg. SF

2007

96

$391/sf

$1,003,750

3,117sf

2012

113

$323/sf

$883,000

3,076sf

2015

97

$405/sf

$1,235,000

3,183sf
A mass exodus of elderly or foreign homeowners is much more of a concern – they're urgency is higher, they have less reasons to stay, and they can probably afford to dump.