In the last video, the presenter speculated that prices could go up 700% by year 2027, which would make homeownership all but impossible for regular folks.
Prices seem likely to rise over the long-term – what could keep a throttle on their gains?  Building more homes could slow down prices, and this week L.A. Mayor Eric Garcetti suggested a host of ideas and changes in order to achieve 100,000 new housing units by 2021:
http://www.latimes.com/business/realestate/la-fi-affordable-housing-20141107-story.html
The two best ideas?
1. The permitting of more granny flats is a viable solution for homeowners with larger lots.  An excerpt:
Dana Cuff, director of cityLAB at UCLA's School of the Arts and Architecture, has spent years studying so-called backyard homes — or "granny flats" — that can house a renter, an in-law or a still-at-home 20-something. They exist all over town, often illegally, and regulations make them hard to build in many neighborhoods. Permitting more could go a long way toward helping L.A.'s housing shortage, Cuff said.
"There's a half-million single family-houses in the city of Los Angeles," she said. "If 10% of those added a granny flat, we'd be halfway [to Garcetti's goal]. And it's free land."
2. The lack of available land located within driving range of San Diego is a real problem.  If there was a concerted effort by governments to make it easier to change zoning from commercial/industrial to residential, they could unlock additional parcels for development – like this one:
http://www.cbs8.com/story/26788497/upscale-residential-development-proposed-in-place-of-wal-mart-in-scripps-ranch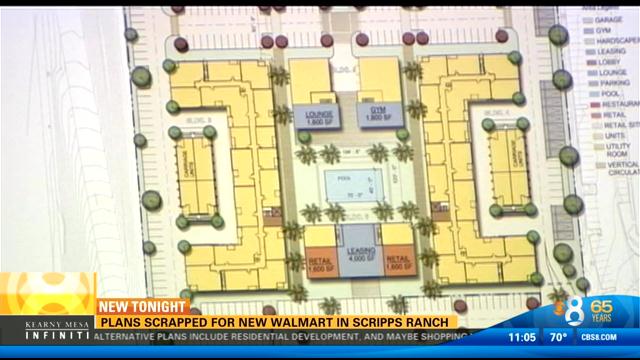 It's likely that any new developments would be higher density, which would provide an interesting choice for future homebuyers. Are you willing to live like sardines to get a new or newer home, or will older homes on bigger lots be preferred – and retain their value better?
Rob Dawg said in the beginning, "Forget all previous assumptions about real estate".  With the cost of living on the rise, will the newer, smaller, and less expensive homes topple the traditional SFR as the preferred choice of tomorrow's homebuyer?