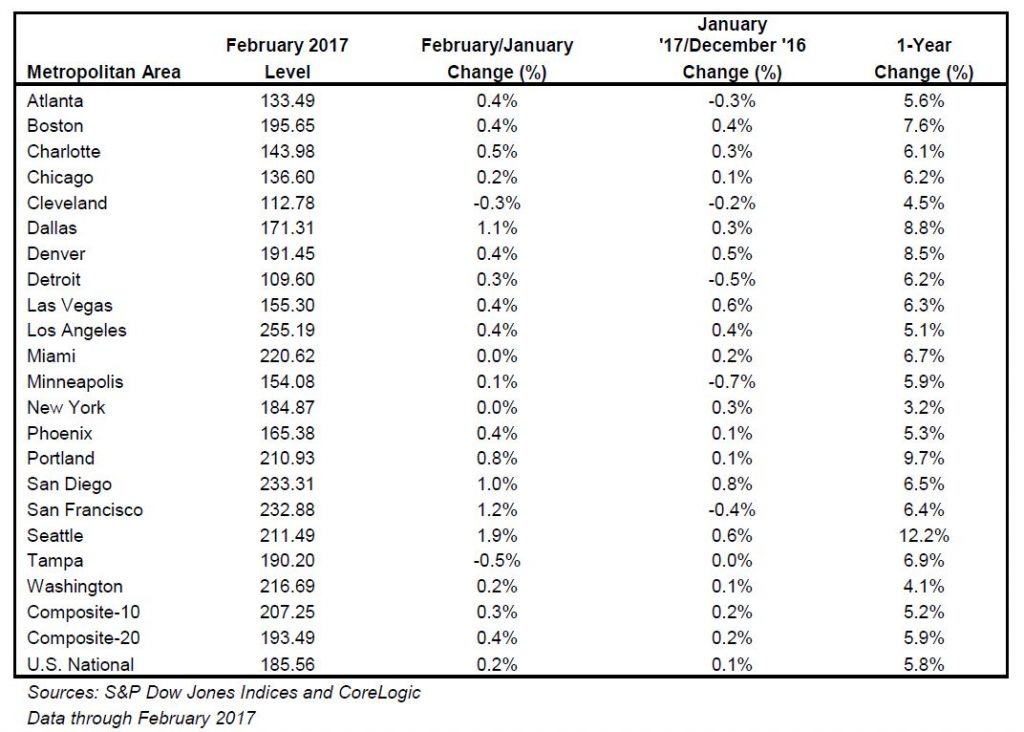 If we stay on the same pace we've had for the first two months of 2017, our local C-S index will rise about 10% this year!  Blitzy just kills it with this quote:
David Blitzer, managing director and chairman of the index committee at S&P Dow Jones Indices, said the low stock of existing homes for sale — currently about 3.8 months worth of supply at current sales rates — is bolstering the price increases across the board.
"Housing affordability has declined since 2012 as the pressure of higher prices has been a larger factor than stable to lower mortgage rates," Blitzer added.
The cities with the biggest annual price gains in February were Seattle, Portland, Oregon and Dallas, according to the groups' index.
San Diego Non-Seasonally-Adjusted CSI changes: