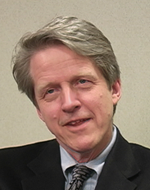 Link to NYTimes article
We are, once again, experiencing one of the greatest housing booms in United States history.
How long this will last and where it is heading next are impossible to know now.
But it is time to take notice: My data shows that this is the United States' third biggest housing boom in the modern era.
Since February 2012, when the price declines associated with the last financial crisis ended, prices for existing homes in the United States have been rising steadily and enormously. According to the S&P/CoreLogic/Case-Shiller National Home Price Index (which I helped to create) as of September, the prices were 53 percent higher than they were at the bottom of the market in 2012.
That means, on average, a house that sold for, say, $200,000 in 2012 would bring over $300,000 in September.
Even after factoring in Consumer Price Index inflation, real existing home prices were up almost 40 percent during that period. That is a substantial increase in less than seven years.