Category Archive: 'Local Flavor'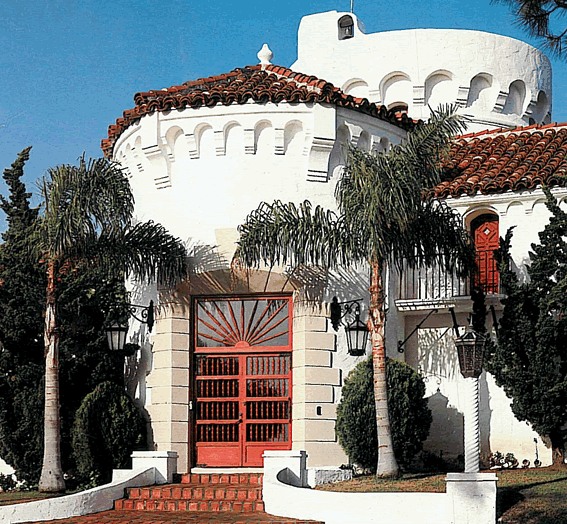 The Del Mar Castle which sits on the top of a hill overlooking the ocean and the community of Del Mar was built in 1925 by Ruth and Marston Harding who relocated from Massachusetts. The Castle contains approximately 10,000 sq. ft. including a detached guest house. It was designed by famous local architect Richard Requa who went to Europe to study the best design and returned with authentic stained glass, doors and hardware from castles in the south of Spain.
http://www.shaperyenterprises.com/Projects/HistoricRenovations/Castle/index.shtml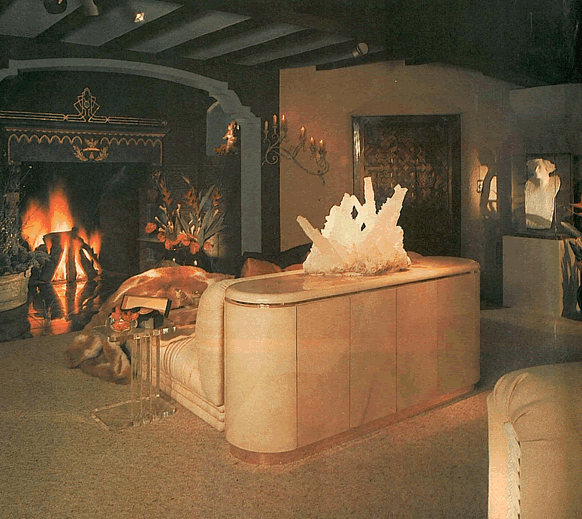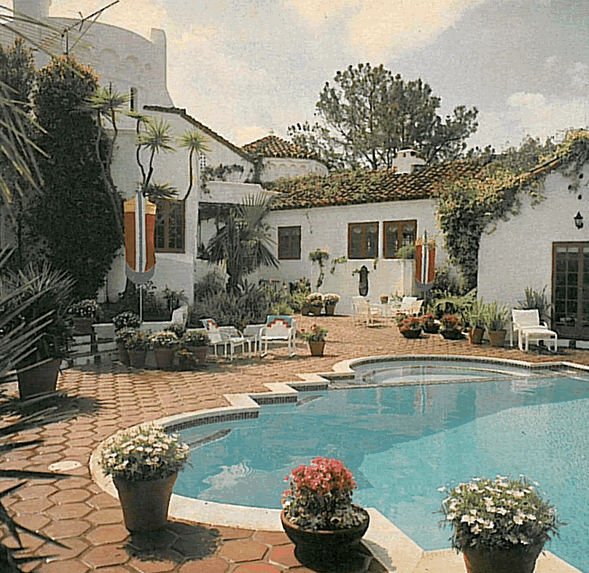 Tony Robbins bought the Castle in 1987, and sold it for $2,100,000 in 1997.
https://goo.gl/maps/mZUwQDNMBAJ2
Save
A while back, I had this conversation:
Wifey: Do you know who that was next to you in yoga class?
Me: Hmmm, no who?
Wifey: That was Jason Mraz!
(apparently he is a Carlsbad regular)

The potential "SoccerCity" development on the site of Qualcomm Stadium has ignited a storm of renderings and fan discussion on whether an MLS team in San Diego can work as a replacement to the departed Chargers football team.
The development by the group promises to construct a 30,000-seat stadium to house a MLS team and San Diego State University sports events, about 5,000 public and student residential units, office and retail space, about 18,000 parking spaces, and development of parkland, including the San Diego River Park.
SDSU is looking into its own options for developing the site as well. The school has said they are in talks with multiple parties interested in developing the Mission Valley site, but have not made any commitments to partner with any specific party at this time.
Voting is underway on Facebook, and here, for a potential name for a San Diego MLS team, with "Footy McFooty Face" leading by a large margin.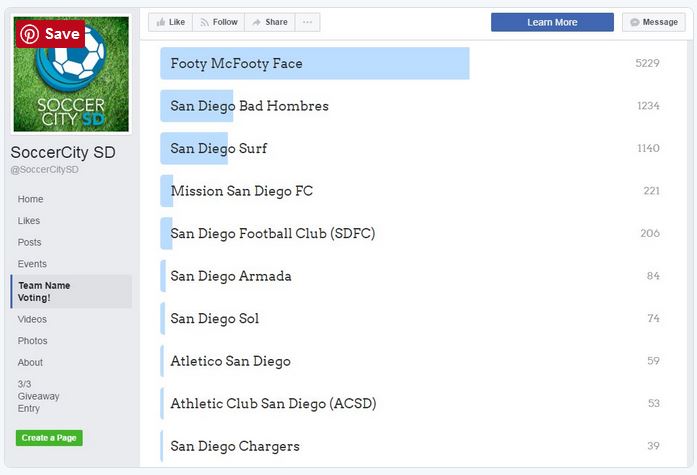 http://www.10news.com/sports/footy-mcfooty-face-leads-san-diego-mls-team-name-voting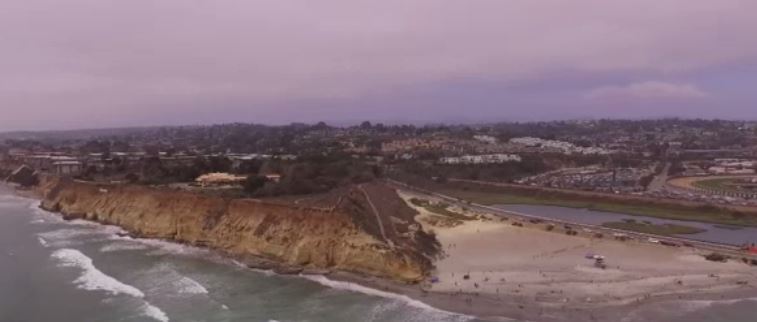 Congrats to Brian who has had the middle parcel listed for sale since 2007!
Hat tip Richard:
One of San Diego's most popular beaches could soon be getting a luxury resort.
Two Encinitas based companies specializing in hospitality development – The Robert Green Company and Zephyr – acquired a 16 acres oceanfront parcel in Del Mar, just north of Dog Beach.
They plan to build a luxury resort, and want input from the public.
"What we're really doing is announcing a process where we go out and hold a series of community meetings to really define what the plan is," said Brad Termini, CEO of Zephyr.
Termini said he and Robert Green, of The Robert Green Company, have been working to acquire the site for over a year.
"There actually are eight parcels here, owned by three different local families that have owned this land for a very long time," Termini said.
The land sits north of Del Mar's popular Dog Beach, south of Solana Beach, and west of the Del Mar Fairgrounds.
"It's essentially a large triangular-shaped property and because of its shape it creates spectacular views in multiple directions," said Robert Green, President and CEO of the Robert Green Company.
According to Zephyr and The Robert Green Company, plans are not finalized, but include a luxury resort, branded resort villas, restaurants and meeting space.
Both Green and Termini are local San Diegans. Termini lives a quarter-mile from the site and Green was born and raised in San Diego.
Termini said he's been walking by the site for years with his dog, just looking at this site and thinking about what he could build there.
He and Green plan to hold a series of public meetings to get input from the public before starting to build.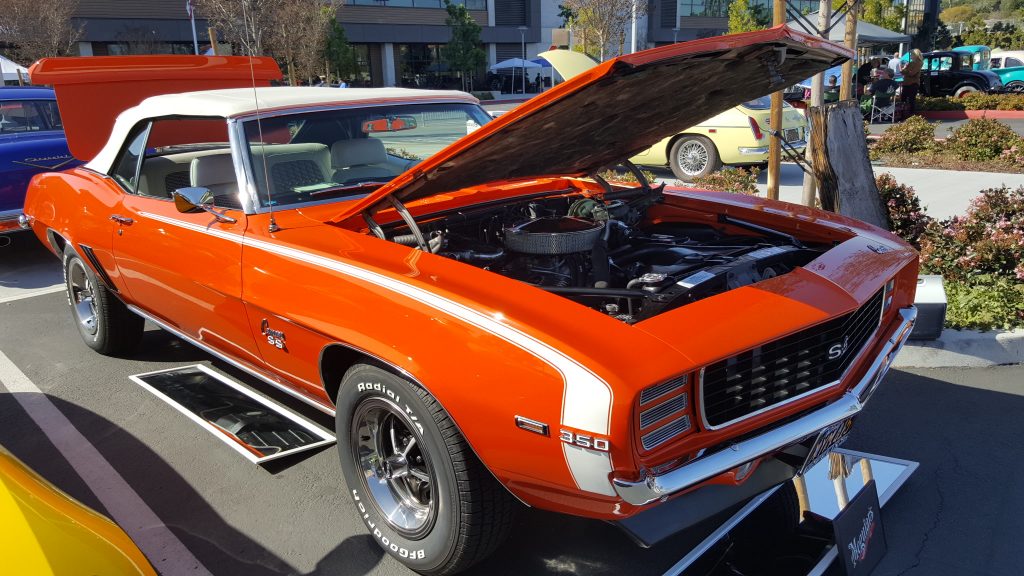 My '66 didn't make it, but I did get a good look around:

Twelve of the Top 100 high schools in the state are in San Diego County!
7. Canyon Crest Academy
10. Westview
18. Torrey Pines
21. Del Norte
39. San Dieguito Academy
67. Mt Carmel
71. Rancho Bernardo
73. Poway
75. Helix
76. Olympian
85. Mission Vista
100. University City
https://www.niche.com/k12/rankings/public-high-schools/best-overall/s/california/
Thanks to the people who sent in the articles on U.S. existing-home sales in January being the best in ten years.  How did we do locally?
We saw that detached-home sales between La Jolla and Carlsbad were about the same as recent Januarys:
NSDCC January Sales
| | | | | |
| --- | --- | --- | --- | --- |
| Year | Number of Sales | Cost-per-SF | Median SP | Avg DOM |
| 2013 | 185 | $379/sf | $845,000 | 69 |
| 2014 | 182 | $501/sf | $1,045,500 | 60 |
| 2015 | 165 | $507/sf | $1,218,000 | 73 |
| 2016 | 168 | $557/sf | $1,093,500 | 53 |
| 2017 | 165 | $524/sf | $1,180,000 | 57 |
Here are the detached-home sales for the entire county – best since 2013!
San Diego County January Sales
| | | | |
| --- | --- | --- | --- |
| Year | Number of Sales | Median SP | Avg DOM |
| 2013 | 1,695 | $390,000 | 69 |
| 2014 | 1,308 | $475,000 | 52 |
| 2015 | 1,302 | $495,000 | 55 |
| 2016 | 1,323 | $530,000 | 44 |
| 2017 | 1,372 | $559,500 | 44 |
Rates are higher, prices are sky-high, and uncertainty is everywhere. How can the housing market be so vibrant?
I think both supply and demand are affected by the Hunker-Down effect.
Current baby-boomer households have already moved up a couple of times and are satisfied with what they have – and don't want to rock the boat.
Buyers want to hurry up and buy before anything else goes wrong!
Save