Category Archive: 'Local Flavor'
It won't be long now – they are going to move the house:
Would you let traffic dictate where you live?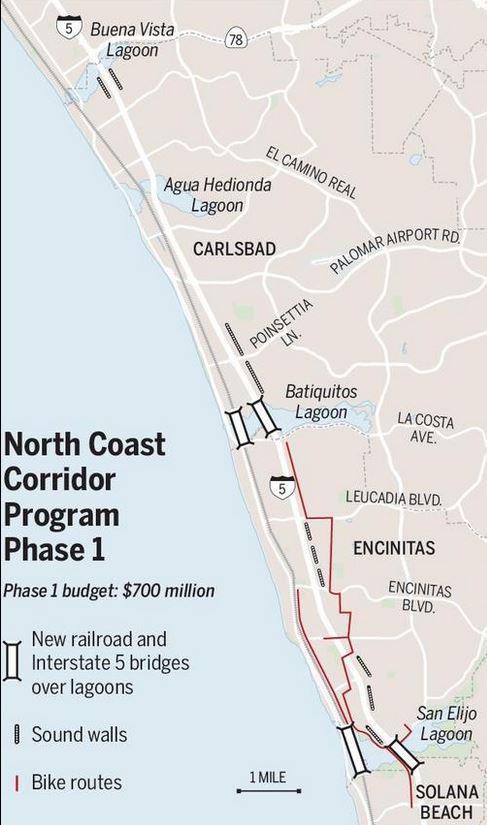 And the freeway bridges are just the beginning. The $700 million Phase 1 work will include:
? Adding a single carpool lane in each direction by cutting into the freeway median from Lomas Santa Fe Drive in Solana Beach to state Route 78 in Oceanside.
? Replacing single-track wooden railroad trestles across the San Elijo and Batiquitos lagoons with double-tracked, concrete bridges.
? Building bicycle and pedestrian bridges and connected trails, as well as a wide range of wetlands and lagoon restoration projects.
All of the Phase 1 construction is scheduled to be completed by the end of 2020. The price tag includes $480 million for the highway improvements, $140 million for railway improvements and $80 million for environmental work.
Doing the work all together minimizes the disruption to travelers and the environment, said Allan Kosup, director of the North Coast Corridor for Caltrans. Also, it allows the coordination of large projects with small ones.
"It's a holistic approach," Kosup said. "In doing so, you are finding once-in-a-lifetime opportunities that you wouldn't have otherwise. A perfect example is the bike and pedestrian bridges."
Commuters, however, are certain to feel some pain before they see the gain.
Though most of the work requiring lane closures will be done at night, Kosup said, any large construction project along the freeway causes disruptions.
"Anytime we are doing that amount of construction, people slow down," Kosup said, adding that even during the day drivers sometimes hit the brakes just to look at the work under way.
The freeway between La Jolla and Oceanside carries an average of more than 700,000 vehicle trips a day, according to SANDAG. Growth forecasts vary, but the county's population has more than doubled since the freeway was built, and traffic is certain to increase in the decades ahead.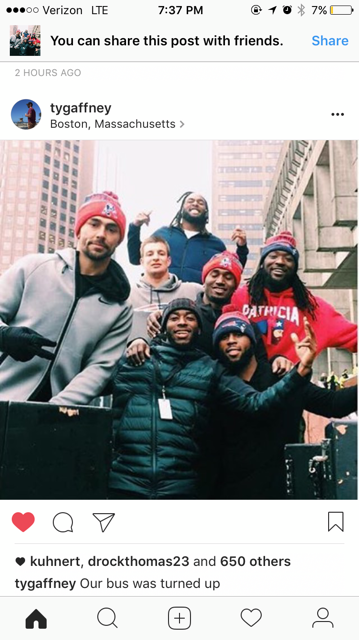 Congratulations to Kayla's good friend Tyler Gaffney (on the left in photo), who was CIF Player of the Year when he helped Cathedral win the state championship in 2009 and then played at Stanford.  Tyler was in the Super Bowl parade yesterday – that's right, he's been with the New England Patriots the last three years, and will now have TWO Super Bowl rings!
Save
Kayla sent this in!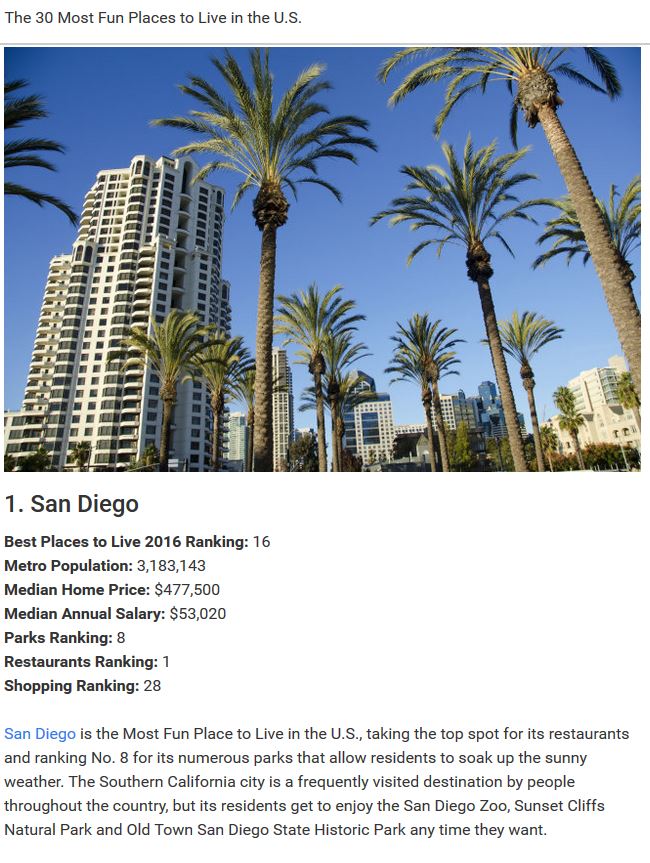 http://realestate.usnews.com/real-estate/slideshows/the-30-most-fun-places-to-live-in-the-us/
Save
Save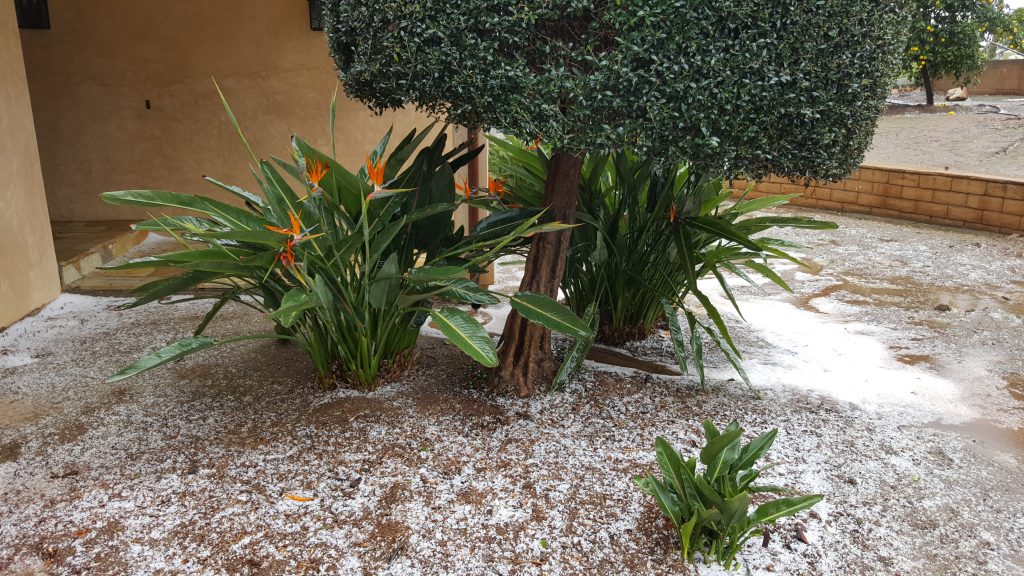 After days of rain, today's storm wrapped up with a grand finale:
Here are 63 storm photos around SoCal:
http://www.latimes.com/visuals/photography/la-me-storms-roll-through-southland-pictures-20170120-photogallery.html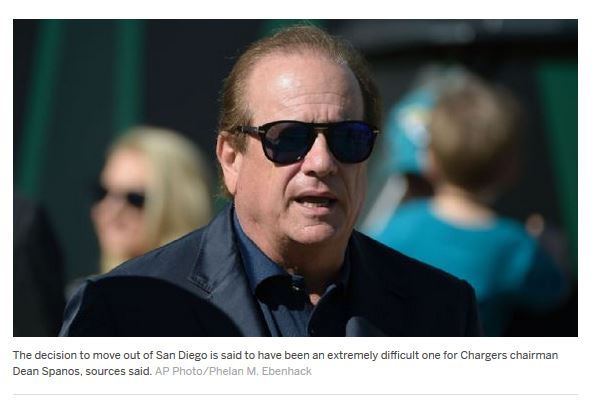 http://www.espn.com/nfl/story/_/id/18455802/chargers-expected-announce-move-san-diego-los-angeles
I don't believe that the decision was 'extremely difficult'. It was a cold, calculated move last January to secure the rights to go to L.A. before committing to a public vote here – and both were announced the same day.
Spanos insisted on a downtown stadium, which was pie in the sky. If he really wanted to stay, then he would have been working on a new stadium at the current site, which is a much better location with excellent freeway and trolley access.
They will be lucky to sell out the 27,000-seat StubHub Center next year.
I feel sorry for the players – they don't get a vote.
But hey, we'll get more Mission Valley condos when they tear down the Murph!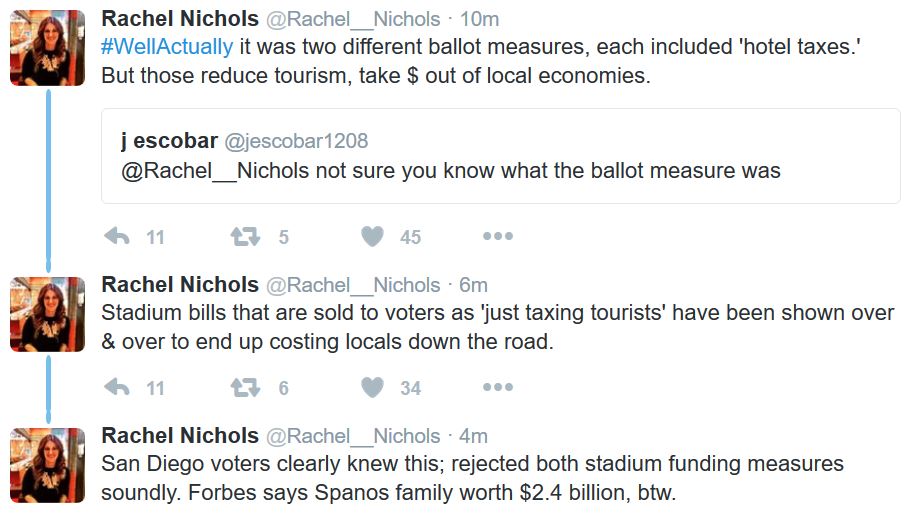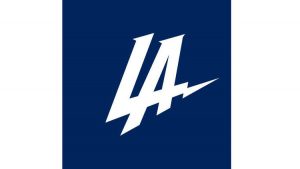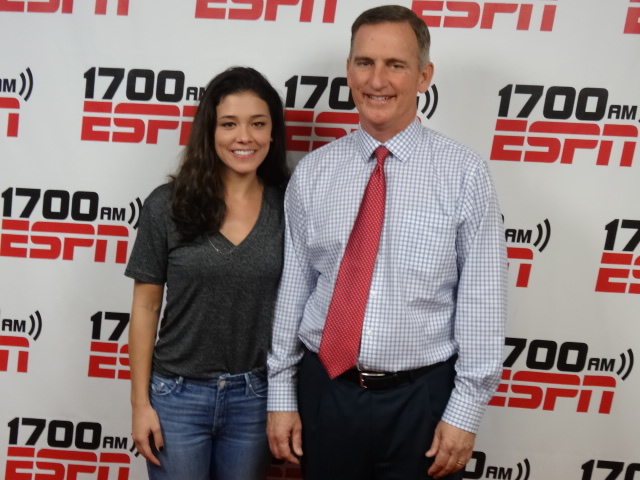 Click on 'Read More' for others: