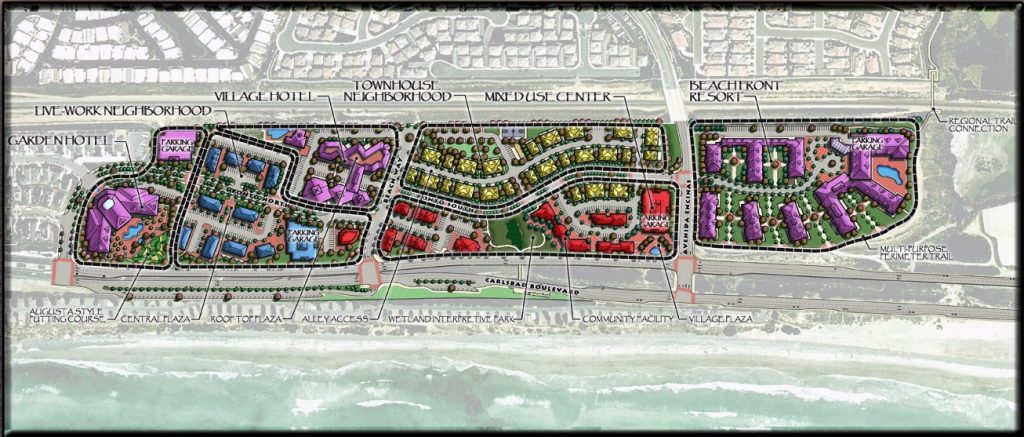 Pressure to develop a project on one of North County's last, large coastal properties may be coming to a head, but not if the residents in the South Carlsbad community of Ponto have anything to say about it.
So far, members of a neighborhood association, People for Ponto, say they've been shut out of the decade-long discussions on the best use for the 11-acre property between Carlsbad Boulevard (Coast Highway 101) east to the train tracks, and north of Avenida Encinas.
A spokesperson for the group, Lance Schulte, was a city planner when Carlsbad's growth management plan was created. "I'm not anti-development," he said. However the group believes this is the most intensive development, existing or proposed, in the entire city of Carlsbad.
Based on a planning formula known as floor area ratio, the proposed residential development is 344 percent more dense than the Cape Rey Hilton Resort near by. "It would also be five feet taller," said Schulte.
"The city has falsely exempted development in Ponto from providing minimum open space," said Schulte. "We don't know how this happened and how developers got away with this."