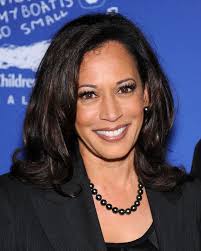 Kamala Harris, who has been dubbed the 'female Obama', is likely to run for president of the United States – possibly as soon as 2020.  This is a long article on her performance in public office:
This excerpt summarizes the impact from her $20 billion foreclosure settlement – another example of how the bankers got a slap on the wrist:
The deal Harris got for California was ultimately much better. It provided $18.4 billion in debt relief and $2 billion in other financial assistance, as well as incentives for relief to center on the hardest hit counties. This is particularly impressive when one considers the banks had originally only offered California, the state hardest hit by the housing crisis and fraud, $2-4 billion.
Nonetheless, the settlement was woefully inadequate. For one, while the $20 billion total sounds good, it was a fraction of what the banks would have had to pay to compensate for all of their malfeasance. For instance, investors had won $8.5 billion in a settlement with Bank of America over mortgage securities backed by faulty loans.
Secondly, the banks themselves paid very little — only around $5 billion, with most of the settlement involving the banks modifying loans owned by others, such as pension funds, who had nothing to do with the misconduct that necessitated the deal. In terms of direct financial relief, underwater homeowners — weighed down by average debt of close to $65,000 each — received around $1,500 to $2,000 each. One called it "a slap in the face for a lot of us."
Moreover, more than half of the $9.2 billion in principal loan forgiveness in the state went to second mortgages, and many of those were already delinquent. While it did benefit homeowners, it also meant, as one economist told the LA Times, that in practice the banks "were writing off loans that were essentially dead." A year later, only one-fifth of the aid went to first-mortgage principal forgiveness. And even at the end of this, just 84,102 California families had any mortgage debt forgiven — far short of the 250,000 originally predicted.